Overseeing Strategic Priorities
May 2022
By Henry Stoever, AGB President and CEO
During last month's National Conference on Trusteeship, I heard a recurring theme: The most effective, strategic governing boards focus on what matters most, for the future. To help you focus on the most consequential issues that will influence higher education over the next several years, AGB recently published Top Strategic Issues 2022–2023. Harnessing diverse experiences and insights from the leading minds in higher education, this report addresses the most pressing challenges affecting colleges, universities, foundations, and systems.
Top Strategic Issues Facing Higher Education
The publication details five overarching topics currently confronting higher education…
View "On My Agenda" articles.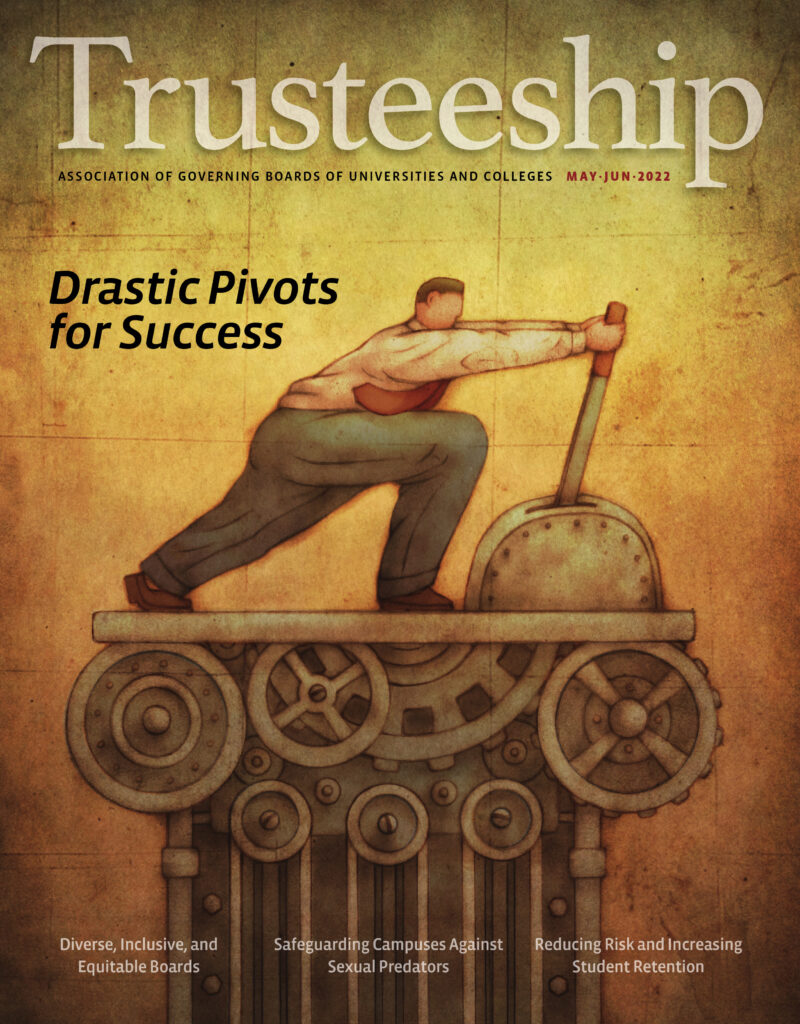 One of the three central tenets of AGB's Principles of Trusteeship (AGB.org/Principles) is that board members "think strategically," something easier said than done. In my many conversations with board members,...
Read More
Browse CEO statements.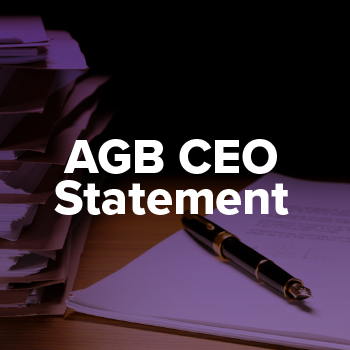 "We stand in support of President Biden's directive to the attorney general and the secretary of homeland security to take all actions 'to preserve and fortify' the Deferred Action for Childhood Arrivals (DACA) guidance. This action will allow for more than 700,000 DACA recipients to remain in the United States and advance their educational aspirations…"
Read More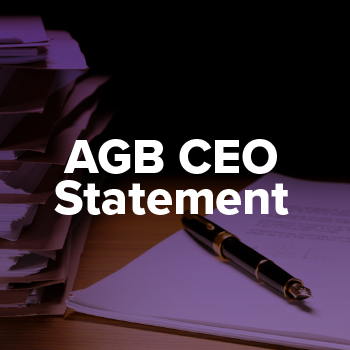 WASHINGTON, DC (October 26, 2020)—We are indeed living in contentious and confusing times. The full impact of COVID-19 on college and university enrollments and quality of education is not yet known…
Read More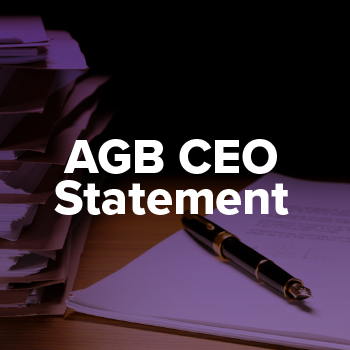 WASHINGTON, DC (September 28, 2020)—We are passionate about treating everyone we encounter with dignity and respect. We believe that this will make the world a better place. By doing so, we will create a sense of belonging and make others feel valued and seen …
Read More
Meet our president and CEO.
Henry Stoever
AGB President and CEO
Henry is focused on establishing college, university and foundation board members as indispensable, strategic partners with institutions to fulfill their unique commitments to society, advance student success and well-being, and enhance institutional vitality. He brings to AGB a deep understanding of the importance of citizen governance and a wealth of experience in building on the strengths of a member-focused organization.
Read Henry's full bio

As AGB's president and CEO, Henry is responsible for the leadership and operations of the AGB enterprise spanning AGB and AGB Search serving more than 1,300 boards, and representing more than 40,000 individual trustees, across more than 2,000 member institutions, systems, and foundations. Prior to joining AGB, Henry spent nearly 10 years at the National Association of Corporate Directors (NACD) – the largest association of corporate directors in the United States. Prior to NACD, Henry spent five years at Brazos Higher Education Service Corporation as SVP StudentLoans.com. He has also held several marketing leadership positions for CoStar Group, Inc., Sprint-Nextel Corporation, LexisNexis Group Inc., and Kraft Foods, Inc. Henry also served for five years in the United States Marine Corps, resigning at the rank of captain.

In addition to his service as a trustee for the United States Naval Academy Foundation's Academic and Scholarship Programs board, Henry is a member of the board of directors for the Boulder Crest Retreat for Wounded Warriors, and previously held positions on the board of directors of the Chesapeake Bayhawks and Bethesda Lacrosse. He was also a visiting professor at American University's Kogod School of Business from 2010 to 2014.

Henry holds a BS in economics from the United States Naval Academy and an MBA in marketing and strategy from the Kellogg Graduate School of Management at Northwestern University.