The Board's Role in Enrollment and Student Success
September 2022
By Henry Stoever, AGB President and CEO
The future of our global society relies upon a well-educated citizenry. For centuries, American higher education has been a role model for developing and inspiring leaders and citizens around the world, but current enrollment trends are not favorable to broadly support the status quo. Consider these two statistics:
Therefore, as you prepare for your fall board meeting, I urge you to strategically prepare to address the implications of these data, especially how these enrollment trends will affect your institution, foundation, or system's business model.
View "On My Agenda" articles.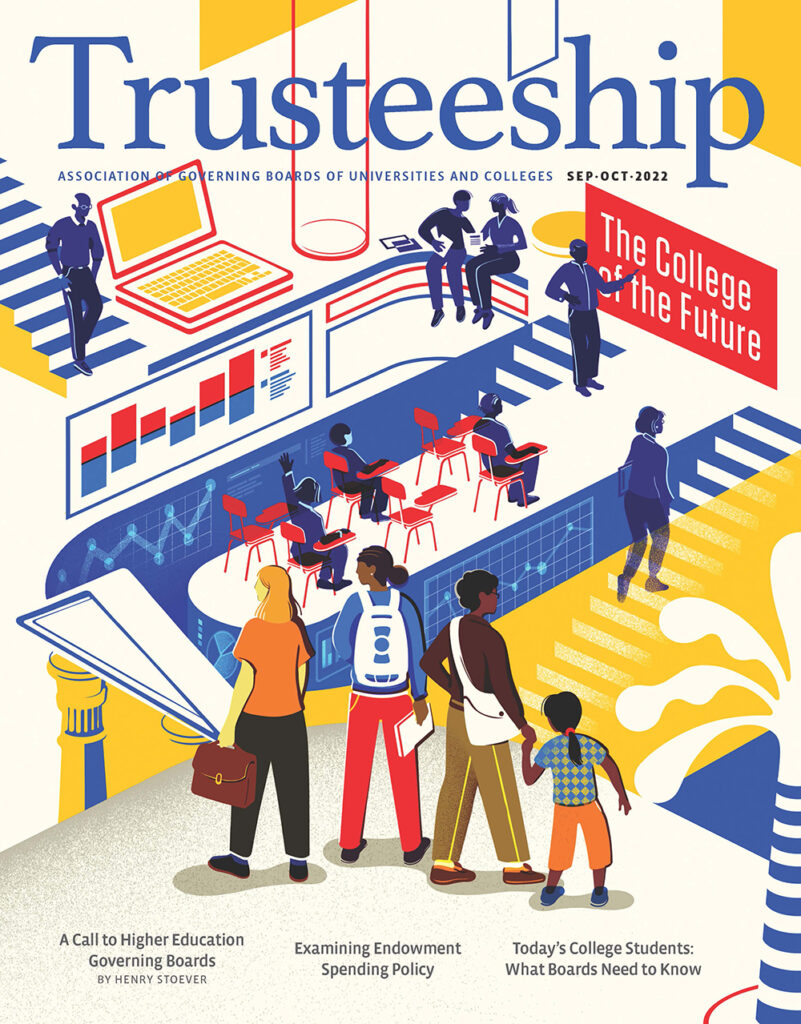 As the academic new year begins, I encourage board leaders, in collaboration with their chief executives, to schedule time to discuss institutional identity during upcoming board meetings. This topic is...
Read More
Browse Henry in the News & CEO statements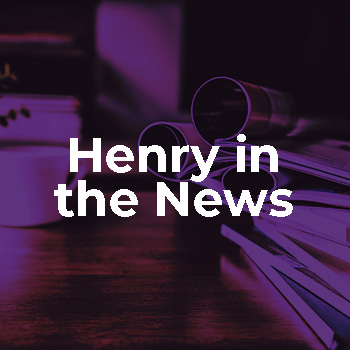 Henry Stoever is the President and CEO of the Association of Governing Boards of Universities and Colleges (AGB). He brings to AGB a deep understanding of the importance of strategic governance and a wealth of experience building member-focused organizations.
Read More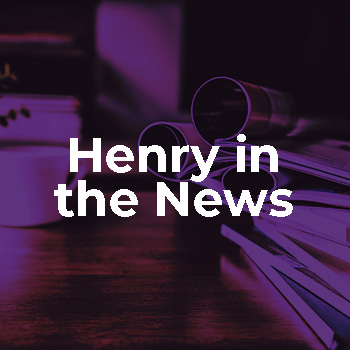 When the Purdue University Board of Trustees announced their new president earlier this month, they left out some key information: How and why they chose that person.
Read More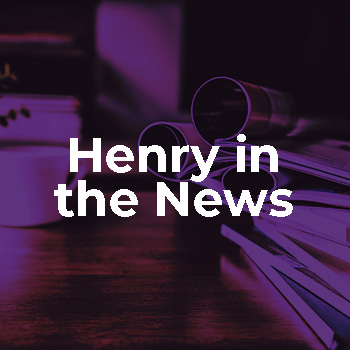 A search will soon begin for a new chancellor at the University of Wisconsin-Whitewater who can provide "stable leadership" at the campus, which has had four chancellors since 2018.
Read More
Meet our president and CEO.
Henry Stoever
AGB President and CEO
Henry is focused on establishing college, university and foundation board members as indispensable, strategic partners with institutions to fulfill their unique commitments to society, advance student success and well-being, and enhance institutional vitality. He brings to AGB a deep understanding of the importance of citizen governance and a wealth of experience in building on the strengths of a member-focused organization.
Read Henry's full bio

As AGB's president and CEO, Henry is responsible for the leadership and operations of the AGB enterprise spanning AGB and AGB Search serving more than 1,300 boards, and representing more than 40,000 individual trustees, across more than 2,000 member institutions, systems, and foundations. Prior to joining AGB, Henry spent nearly 10 years at the National Association of Corporate Directors (NACD) – the largest association of corporate directors in the United States. Prior to NACD, Henry spent five years at Brazos Higher Education Service Corporation as SVP StudentLoans.com. He has also held several marketing leadership positions for CoStar Group, Inc., Sprint-Nextel Corporation, LexisNexis Group Inc., and Kraft Foods, Inc. Henry also served for five years in the United States Marine Corps, resigning at the rank of captain.

In addition to his service as a trustee for the United States Naval Academy Foundation's Academic and Scholarship Programs board, Henry is a member of the board of directors for the Boulder Crest Retreat for Wounded Warriors, and previously held positions on the board of directors of the Chesapeake Bayhawks and Bethesda Lacrosse. He was also a visiting professor at American University's Kogod School of Business from 2010 to 2014.

Henry holds a BS in economics from the United States Naval Academy and an MBA in marketing and strategy from the Kellogg Graduate School of Management at Northwestern University.