2023 Board Professionals Conference
Schedule a meeting with an AGB expert.
Board Professionals Conference attendees have the opportunity to schedule a one-on-one meeting during the event. Browse below to see who will be available to meet, then click to read bios and complete the associated form to get started. Private meeting spaces will be reserved for these conversations.
AGB Senior Fellows and Consultants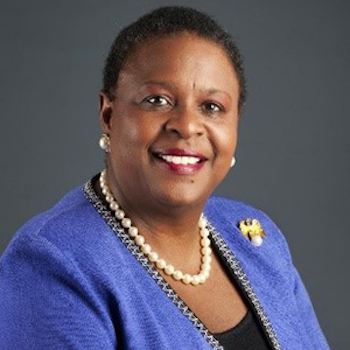 Artis Hampshire-Cowan
Senior Consultant and Senior Fellow, AGB Consulting
Artis Hampshire-Cowan is currently a trustee at Claflin University. She was a senior vice president and secretary, interim chief operating officer, and acting president at Howard University. Prior to serving as senior vice president, she served concurrently as secretary and vice president for human resource management and provided executive oversight for a workforce of more than 6,000. Before joining Howard University, Hampshire-Cowan spent 12 years working with the government of the District of Columbia. This included time as a congressional lobbyist, consumer and regulatory enforcement administrator, attorney-advisor to the deputy mayor for economic development, and senior advisor and counsel to the city administrator. She also served as general counsel of RFK Stadium, where she led the negotiations to build a new stadium. She subsequently served as special counsel to County Executive Wayne Curry in his successful bid to relocate the team to Prince George's county, Maryland.
Hampshire-Cowan earned her BA with honors from Morris Brown College and received her JD from Temple University Law Center. She is also a graduate of Harvard's Institute for Higher Education Management.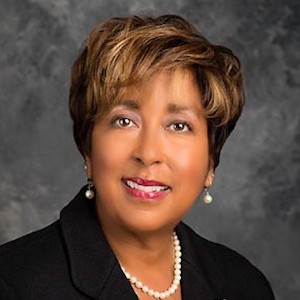 Lynnette M. Heard
Senior Consultant and Senior Fellow, AGB Consulting
Lynnette Heard is a trustee emerita at the University of Cincinnati Foundation. Prior to her retirement from the Foundation as Executive Director of Board Relations and Secretary of the Board, the first executive to hold this position in the organization's 44-year history, she brought extensive experience in higher education governance, compliance, strategic planning, and executive leadership to the role. She solidified the governance and compliance protocols, led the board's first self-assessment, elevated the national presence of the Foundation among peer institutions, and successfully chartered and launched the Foundation's engagement and philanthropy legacy initiatives for former board members. With more than 30 years of experience in public and private sectors, she has served the president's offices at the University of Dayton and Wright State University as the executive director, board secretary, and assistant vice president of student affairs.
At the University of Dayton she launched its nationally recognized inclusion, equity, and diversity programs and community partnerships meeting the needs of the region and the campus, aided in the development of an early college high school, and served as a lead facilitator for the institution's reaccreditation. Previously, she served as the president and CEO of the Southwestern Ohio Council for Higher Education, where she developed and delivered the regional consortium's strategic plan by leveraging scarce institutional resources, advanced collaboration and cooperation among diverse institutions, and improved student access to higher education for area community colleges and four-year public and private institutions. She enhanced the U.S. Air Force's student internship program with regional campuses, deepened the region's higher education economic impact, and significantly increased faculty and student development for nearly 30 campuses through intercollaborative agreements. While at Wright State University, she served as the principal collaborative officer for the university's strategic plan, Vision 2020, and directed numerous community and media relations programs.
Heard leads AGB's Board Certificate Program Task Force, which developed and launched an innovative, inaugural professional development program for board professionals. In addition, she is AGB's Ambassador for the Board Professionals Council and the Membership Experience Division. Previously, she served as a board member for both the Board Professional staff of the Association of Governing Boards of Universities and Colleges and the National Association of Presidential Assistants in Higher Education. Heard often serves as a coach and mentor for board professionals and as a project manager/consultant/trainer/facilitator on public and media relations, community and program development, postcollegiate planning, strategic planning, protocol, leadership development, parliamentary procedure and other topics for myriad higher education and nonprofit organizations.
Nationally, she served as a board member for both the Board Professional staff of the Association of Governing Boards of Universities and Colleges and the National Association of Presidential Assistants in Higher Education. Heard often serves as a coach and mentor for board professionals and as a project manager/ consultant/trainer/facilitator on public and media relations, community and program development, postcollegiate planning, strategic planning, protocol, leadership development, parliamentary procedure and other topics for myriad higher education and nonprofit organizations.
Heard received a BS in Education from the University of Cincinnati and a master's degree in higher education administration from Wright State University. In addition to completing postgraduate courses and advanced leadership and organizational development certificate programs, she is a certified parliamentarian.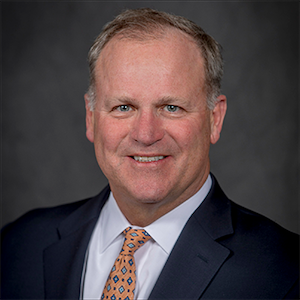 Henry Stoever
President and CEO, AGB
As AGB's president and CEO, Henry Stoever is responsible for the leadership and operations of the AGB enterprise spanning AGB and AGB Search serving more than 1,300 boards, and representing more than 40,000 individual trustees, across more than 2,000 member institutions, systems, and foundations. Prior to joining AGB, Stoever spent nearly 10 years at the National Association of Corporate Directors (NACD) – the largest association of corporate directors in the United States. Prior to NACD, Stoever spent five years at Brazos Higher Education Service Corporation as SVP StudentLoans.com. He has also held several marketing leadership positions for CoStar Group, Inc., Sprint-Nextel Corporation, LexisNexis Group Inc., and Kraft Foods, Inc. Stoever also served for five years in the United States Marine Corps, resigning at the rank of captain.
In addition to his service as a trustee for the United States Naval Academy Foundation's Academic and Scholarship Programs board, Stoever is a member of the board of directors for the Boulder Crest Retreat for Wounded Warriors, and previously held positions on the board of directors of the Chesapeake Bayhawks and Bethesda Lacrosse. He was also a visiting professor at American University's Kogod School of Business from 2010 to 2014.
Stoever holds a BS in economics from the United States Naval Academy and an MBA in marketing and strategy from the Kellogg Graduate School of Management at Northwestern University.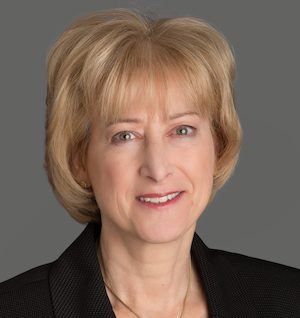 Merrill Schwartz
Senior Vice President for Content and Program Strategy, AGB
Merrill P. Schwartz, PhD, is senior vice president for content and program strategy at the Association of Governing Boards of Universities and Colleges (AGB). As a member of AGB's leadership team, she contributes to achieving the organization's strategic goals. She is a frequent presenter at AGB and other higher education association conferences and a regular contributor to Trusteeship magazine. Previously, Schwartz served as the senior vice president of AGB Consulting, and as director of research for AGB and was responsible for conducting research on and writing about trusteeship, governance, and the academic presidency. She has also managed book projects and conferences, and served as the liaison to AGB's Board Professionals Leadership Group, a corps of volunteers that develops professional development opportunities for members. Prior to joining AGB, Schwartz worked for almost a decade as a faculty member, director of institutional relations, and ultimately director of internships at The Washington Center for Internships and Academic Seminars, a nonprofit educational organization with an experiential learning curriculum in Washington, DC.
Schwartz earned her BA and MPA degrees from the University of Massachusetts at Amherst and her PhD from the University of Maryland.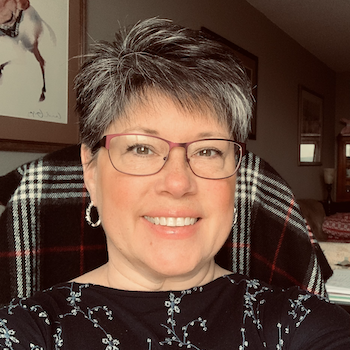 Patti Kunkle
Vice President, Membership Experience, AGB
As the AGB vice president for membership experience, Patricia "Patti" M. Kunkle is charged with developing and implementing strategies that result in membership growth, robust retention rates, and dynamic engagement with member presidents/CEOs, board chairs, board members, and board professionals. Kunkle has over 25 years of executive experience working in healthcare administration and with nonprofit organizations and higher education institutions and governing boards.
Prior to rejoining AGB in 2018, Kunkle served as the AGB director of board education and consulting services from 2007 to 2011. Kunkle holds a master of science from Gallaudet University and a bachelor of science from Elizabethtown College.
Please complete the form below or stop by the Membership Experience booth in the AGB Experience to meet Kunkle, say hello, and share your membership journey so far—or learn more about how to make sure you're getting the most out of your AGB Membership.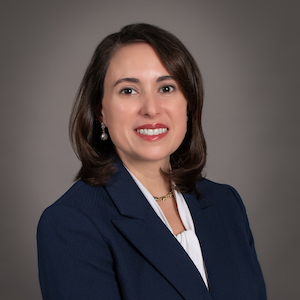 Cristin Toutsi Grigos
Vice President for Content and Program Strategy, AGB
Cristin Toutsi Grigos joined AGB in 2008 and currently serves as the vice president for content and program strategy. She is responsible for identifying and optimizing the content and program needs of AGB members, from enduring to cutting-edge issues, as well as prioritizing and overseeing the creation of new content and the development of programs. Toutsi Grigos works collaboratively to provide AGB members with the resources and programs they need to fulfill their responsibilities and advance higher education. She also works on AGB's public policy and advocacy initiatives, collaborating with external partners to ensure that AGB is positioned as a vital resource on higher education governance.
Toutsi Grigos has 20 years of experience in higher education, including 14 years of progressive experience with AGB across the programs, communications, consulting, and content teams. She is in her eighth year of board service for the Association for Collaborative Leadership, where she serves as chair of the Governance Committee. She is a trusted partner and is committed to effective governance and leadership in higher education.
Prior to joining AGB, Toutsi Grigos served as a Governor's Fellow for Virginia Governor Tim Kaine in the Office of Commonwealth Preparedness, which included supporting the governor's campus security conference after the mass shooting at Virginia Tech. She also worked for Virginia's finance secretariat and the Department of Planning and Budget on state policies and funding formulas for public institutions in the commonwealth.
Toutsi Grigos held various positions at the College of William and Mary in the Office of the President, the Office of the Dean of Students, and the Office of Academic Support for Athletics. Additionally, she worked at Christopher Newport University in the Office of the President and for the President's Leadership Program, where she served as program coordinator and a teaching assistant.
Toutsi Grigos has a master's degree in higher education from the College of William and Mary, and baccalaureate degrees in political science, government administration, and leadership from Christopher Newport University.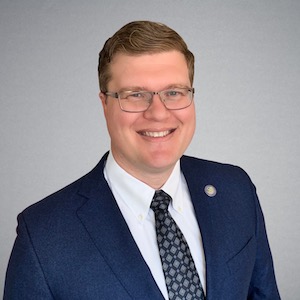 Andy Lounder
Associate Vice President of Programs, AGB
Andy Lounder, PhD, is responsible for major components of AGB's event-based education strategy, including conferences, institutes, advisory councils, and more. He joined AGB in 2013 as staff to the National Commission on College and University Board Governance and has subsequently directed a variety of initiatives resulting in AGB thought leadership and member learning. Lounder holds a PhD in higher education organization and leadership from the University of Maryland College Park, where he is a special faculty member in the Graduate School. He earned his master's degree from the University of Pennsylvania and his BA from Wheaton College (Massachusetts), where he serves on the board of trustees.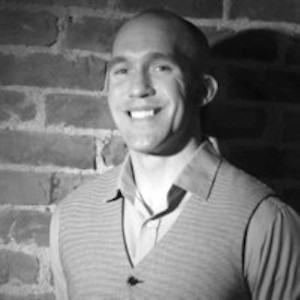 Chris Moloney
Senior Director, AGB Consulting
Chris Moloney, PhD, serves as AGB Consulting's senior director. In that role, he leads the development of external engagement and business development strategies, manages a national portfolio of higher education clients, and is a key voice and creator of AGB Consulting's digital initiatives, including webinars and Ask the Expert sessions. Prior to serving as the senior director, Moloney held the role of Director of the Strategy and Transformation consulting group at AGB, overseeing the development of complex, multi-month consulting engagements with a national portfolio of higher education clients. He also led the development of digital initiatives. Moloney began his tenure with AGB in a business and partnership development role under the affiliated entity AGB Institutional Strategies, with significant responsibility for operations.
Prior to joining AGB, Moloney served as the associate director of the College Division at Global Maximum Educational Opportunities (GMEO), an international education company, where he led sales, business development, and partnership initiatives with colleges and universities across the United States.
Moloney maintains an active presence as a teacher and scholar in higher education, serving as an instructor for multiple institutions, including Colorado State University, where he earned his PhD in sociology. His research agenda sits at the intersection of organizational transformation, innovative leadership, and technology. His current work focuses on the digital transformation of public safety agencies and the digital literacy skills and capabilities of public safety industry professionals. Moloney served for five years as the manager of the Sociological Quarterly, a peer-reviewed academic journal with 1,200 institutional subscribers, and as the study abroad program director for Norwich University in the Far East. His research and publication background includes developing and implementing quantitative and qualitative studies in partnership with government agencies and NGOs, and publishing articles and books on a variety of topics within the sociological, criminological, and criminal justice fields.
Moloney holds a BA from the University of Miami, an MA from the George Washington University, and a PhD from Colorado State University. He has co-authored three books and many other publications.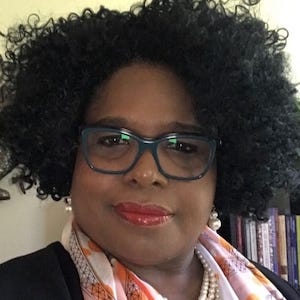 Audrey Young
Senior Director, Membership Experience, AGB
Audrey R. Young has over two decades of experience working with individuals in leadership roles in higher education. She joined AGB in 2007 as the director of conferences and events. Previously, she was the executive assistant to the president and board liaison at Gallaudet University. She is currently the senior director of membership experience, AGB executive liaison to the Board Professionals Leadership Group, and a member of the Board Professional Certificate Program Task Force. Young plays a key role in the development and implementation of comprehensive membership engagement initiatives, which build rapport and lasting relationships with AGB members to provide an exceptional membership experience.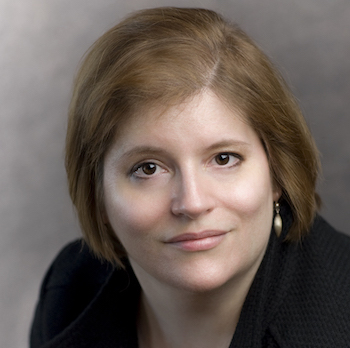 Lesley McBain
Director of Research, Content, AGB
Lesley McBain, PhD, is the director of research at AGB. Previously, she held research and/or policy analysis positions at the Council of Independent Colleges (CIC), the National Association of College and University Business Officers (NACUBO), and the American Association of State Colleges and Universities (AASCU). She has also worked for the U.S. Department of Education (Federal Student Aid Program Compliance), the College Board, and the New School.
McBain's research interests in addition to board governance topics include veterans education policy and related civil-military relations issues, U.S. adult education policy, public scholarship inside the Beltway, endowment trends, and financial aid and tuition issues.
McBain earned her PhD in higher education and organizational change from the University of California, Los Angeles (UCLA). She also holds an MA in education from UCLA and an MS in higher education organizational administration from Drexel University.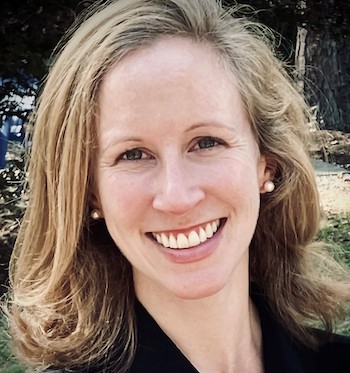 Natalie Boehm
Assistant Director, AGB Consulting
Natalie Boehm joined AGB in 2022. She focuses on connecting member institutions with AGB's consultants and supporting the development of projects specific to the needs and goals of the institutions. Boehm's work primarily centers on governance, including board assessments, presidential assessments, and board workshops. Boehm also supports consultants with the development of new offerings that focus on educating boards about how to lead through current topical issues on their campuses.
Boehm has a master of public administration from Old Dominion University and a BA in political science from Roanoke College. Her professional background includes supporting higher education research centers and institutions in the United States and the United Kingdom, including the Office of the Provost at the University of Houston–Downtown and the Centre for SMART at Loughborough University.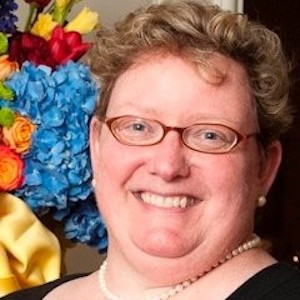 Meg Evans
Assistant Director, Programs, AGB
Meg Evans joined AGB as the assistant director of programs in March 2022. She is the former board liaison for the Portland State University Foundation (PSUF). She served as the primary liaison to the foundation's board of trustees, responsible for compliance with the bylaws and policies, preparation of meeting materials and minutes, and staffing the board and committee meetings. Prior to PSUF, Evans spent seven years as the board coordinator for the Doernbecher Children's Hospital Foundation Board of Directors. She is a past member of AGB's Council of Board Professionals and served on the Professional Development Committee of the Board Professionals Leadership Group. Evans has a BA in government from Clark University.
Contact.
Registration
AGB is committed to excellence in member service. Should you have questions about registering for the Board Professionals Conference, contact the AGB registrar.
Become a Member and Save
If you currently are not an AGB member but want to take advantage of member pricing, contact Matt Stevens, director of membership outreach.
Sponsorship
To learn about sponsorship opportunities, contact Steve Abbott, senior director of partnerships.