2022 Foundation Leadership Forum: Highlights
January 30–February 1, 2022
Hyatt Regency Grand Cypress | Orlando, FL
What's new for 2022.
Forum 2022 is the 26th Foundation Leadership Forum in AGB's history. Each year, we strive to improve upon our track record of bringing memorable experiences and transformative learning to Forum attendees.
Institutionally related foundation members—we heard you! Member feedback from past Forums, conversations with members over the course of the year, and input from AGB's Foundation Leadership Council have been key to bringing creative, new ways to enhance the Forum experience and deliver excellence in programming.
We're excited to share what's new: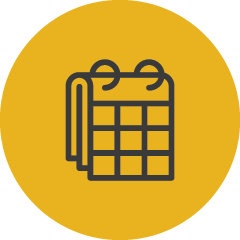 A New Approach to Programming
Session Format
After a year apart, we know you want to spend time with your colleagues. Session formats will be informative and thought-provoking, but will allow more time for questions and discussion with the attendees.
Pre-Forum Webinar
Scheduled the week before you head to Orlando, Forum newcomers and veterans alike can join this webinar to hear highlights of the agenda, get tips on how to navigate the agenda and spend their time wisely, receive an app demo and a program overview, and participate in a Q&A. You'll also learn about what's new at AGB and how to get the most out of your membership. Spend time in small groups to make friends who will last through the conference and beyond while learning how to get the most out of your Forum experience.
Workshops
Held on the first and last day of the conference, these 90-minute-long sessions will be informative and feature seasoned experts on the topic, but will also allow for ample time to interact among your peers at your table. Workshops will feature separate sessions on leadership for board chairs and CEOs, and also have topical sessions where the extra time will allow you to develop a plan for your board back home.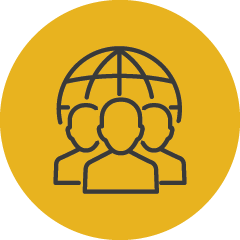 Diverse, Fresh, Inclusive, and Relevant
Featuring fresh names, new faces, and diverse voices, programming will include new experts along with presenters who are perennial Forum favorites. Faculty on panels, the main stage, and in session topics will be from a variety of structures, locations, and sizes of foundations. Individual speakers will represent the broader community.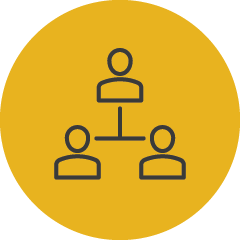 Networking and More Networking
We all know that networking is one of the most valuable elements of the Foundation Leadership Forum. Networking is all about meeting people, and the more people you meet, the more information you can share and the more influential you can become.
In response to member feedback, we're offering more networking opportunities than ever.
Register now and save.
Reserve your spot now. Early bird pricing ends on September 30, 2021.
Early Bird Price
Individual Member*
SAVE
Early Bird Price
Group**
BEST VALUE

*Member exclusive pricing.
**Three or more, members only. All members in the group must be registered at the same time. 
Contact.
Registration
AGB is committed to excellence in member service. Should you have questions about registering for the Foundation Leadership Forum, contact the AGB registrar.
Become a Member and Save
If you currently are not an AGB member but want to take advantage of member pricing, contact Matt Stevens, director of membership outreach.
Sponsorship
To learn about sponsorship opportunities, contact Steve Abbott, director of partnerships or Amy Lynch, partnerships manager.