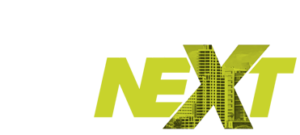 Foundation Leadership Forum 2020
January 26-28, 2020 ❘ Manchester Grand Hyatt ❘ San Diego, California
The truth is, you never know where a conversation can lead and the best connections are often spontaneous. At Forum 2020 we've created as many built-in networking opportunities as possible, because we know that so much of the real magic at Forum – flows from the people.
Rekindle conversations with old friends and colleagues while making the most of opportunities to make new and lasting connections. As part of the lead up to Forum 2020 we'll give you some proven tips for optimizing the many networking opportunities you'll find in the program. For now, check out the new and creative ways AGB is bringing networking to life:
1. Jump-start to Forum 2020 orientation and networking on Sunday, January 26, at 11:30
For Forum newcomers and new AGB members, Jump-start to Forum is an orientation and networking session to jump-start your first day.
Tips on how to make the most of your Forum experience, the "Meet a Forum Mentor" event, an app demo, a program overview, and a Q&A;
Learn about what's new at AGB and how to get the most out of membership;
Make friends who will last through the conference and beyond while learning how to navigate the event, plan your program, and make the most of your AGB membership;
Lunch is included.
Please Note: Pre-registration required. Space is limited.
2. Welcome reception on Sunday evening following the opening plenary
A much-anticipated reunion for many and a kickoff to the many opportunities to connect with colleagues from across the country, this widely attended event offers great conversation, generous bites, and world-class hospitality. A second reception to wrap up Day 2 will be held following Monday's programming.
3. Roundtable peer exchange on Sunday afternoon
Convene with peers from IRFs who span the U.S. in group discussions created to generate a knowledge exchange and facilitated conversation among presidents and CEOs from like-sized foundations.
4. AGB Experience (throughout the event)
The AGB Experience with a meetup/recharge connection spot, live demos, consultants in the house, a book store, and membership representatives on hand to answer questions and make your Forum experience memorable.
5. Ideas exchange (Tuesday following the lunch plenary)
After Tuesday's lunch plenary, keep the ideas flowing and conversations bubbling over dessert and conversation starters in a casual, interactive environment.
Make your way to various Idea Hubs, each created with a focus on a specific topic that has IRF boards buzzing. Sharing stories and solutions—that's the power of peer exchange.
Yes, there's an app for that. New to the Foundation Leadership Forum this year, the official event app, powered by Eventpedia, is designed to enhance your conference experience.
This interactive app will enable participants to:
Network with fellow Forum attendees;
View the event program, speaker biographies, and sponsor information;
Create a personalized schedule of sessions;
Link social media accounts to share experiences live;
And much, much more.
To download the app, search "AGB Events and Programs" in the App Store or the Google Play Store on your Apple or Android device. Alternatively, simply scan the QR code below to get started: