The Necessary Partnership in a Time of Uncertainty
The most critical relationship for effective governance is the one between the board chair and the president. For the institution or system to succeed, both individuals must commit their time and talents to work as partners for the institution(s) and students they serve. Certainly, this is one of the most tumultuous periods of disruption institutions of higher education have ever experienced. However, it's also a time of opportunity and potential long-term growth and innovation. With the ongoing pandemic and its continuing impact as well as the growing attention to social and racial injustice as a backdrop, AGB has created a retreat that allows our public members to engage virtually to address their most pressing issues.
AGB's Retreat for Board Chairs and Presidents of Public Universities and Systems allows board chairs and presidents to engage virtually with a small group of their peers to receive tailored facilitation and guidance to help them navigate these uncharted times.
By attending this retreat, participants will:
Step back from their day-to-day duties and relationship to focus on strategic alignment
Craft a plan focused on opportunities for continued reflection, action, and improvement
Enhance the overall functioning of the governing board and campus
Engage in a customized, confidential coaching session with the facilitator post retreat
Following the retreat, teams will have the opportunity to meet individually with the facilitators to enhance the opportunity for successful implementation of action items.
 Why attend?
Stop, step away, and with expert guidance, devote your full, undivided attention to:
Assess your specific challenges, agree on priorities, develop strategic alignment, and map your way forward.
Learn how your peers at other institutions have applied best practices for working together and ​leveraging board governance to address key issues.
Craft a ​governance action plan focused on opportunities for continued reflection and results-focused change.
Continue development through a customized, confidential coaching session with the facilitator post retreat.
Wednesday, October 26, 2022
In order to ensure an open and transparent conversation, the pre-session, retreat, and post-session will be confidential.
Pre-Session: In order to fine-tune the retreat agenda to the needs of the participants, a facilitator would like to schedule a short meeting with each team to learn more about its challenges, priorities, and partnership.
NOTE: The agenda below may be adjusted based on the information from the pre-session meetings in order to meet the needs of the attendees.
1:00 PM ET
Welcome, Setting the Stage

During this session, you will meet the facilitators, review the overall retreat program, and engage in an early discussion about your expectations for the retreat.

1:15 PM ET
Characteristics and Practices of Effective Chair-CEO Partnerships

This discussion will focus on the elements of a successful team relationship, including communication, mutual expectations, and the culture of the board.

2:15 PM ET
Break
2:30 PM ET

Framing Out an Action Agenda, Looking Ahead

This exercise will allow you to identify areas of action within the next months as well as looking toward fall 2023.

3:30 PM ET
Leveraging the Board Chair and President Relationship/Next Steps

This session will explore ways to ensure realistic goals are set and met while accounting and adjusting to the unpredictability as necessary.

4:00 PM ET
Session Concludes
Post-Session: Each team is encouraged to meet with a facilitator to review its action plan and get guidance on next steps. This hour-long session will take place within a month of the conclusion of the retreat.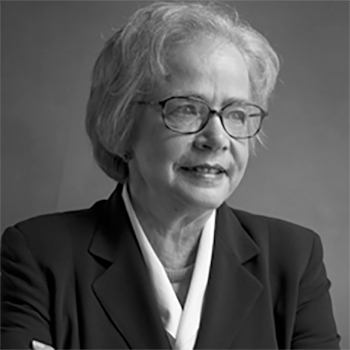 R. Barbara Gitenstein
R. Barbara Gitenstein, PHD, is currently senior vice president for AGB Consulting. She is president emerita of the College of New Jersey (TCNJ) and has over 40 years of experience as a college professor and administrator in both public and private institutions. She came to the TCNJ from Drake University where she served as provost and executive vice president. She was the first woman to serve as president of TCNJ in its 160-year history. Upon her arrival at TCNJ in 1999, Gitenstein enhanced academic rigor and faculty-student engagement, which led to a transformation of the undergraduate program. The high number who graduate on time, for example, has led to TCNJ being ranked fifth in the nation among all public colleges and universities for having the highest four-year graduation rate. Alumni giving has nearly doubled, the college's endowment has tripled, and TCNJ received its largest-ever single gift: $5 million. Utilizing the public-private partnership provision contained in the New Jersey Economic Stimulus Act of 2009, Gitenstein completed a contract for Campus Town, the college's first public-private partnership with a developer. Under Gitenstein's leadership, the college has invested more than $380 million in its physical plant. Improvements include six academic buildings, housing for an additional 400 students, and the acquisition of 103 acres of property to add to the central campus of 289 acres.
Gitenstein earned her BA degree from Duke University and her PhD from the University of North Carolina, Chapel Hill.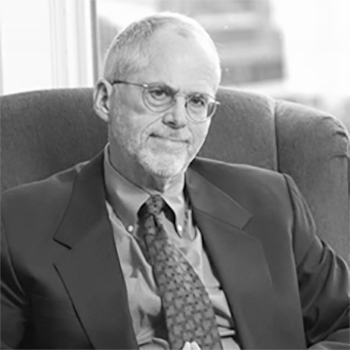 Terrence "Terry" MacTaggart
Terrence "Terry" MacTaggart, PhD, is an experienced leader and scholar in higher education. His consulting and research work focuses on higher education leadership and policy, strategic planning, board development, issues of shared governance, and leadership evaluation. He has held the chancellor's position at the Minnesota State University System and on two occasions at the University of Maine System. He has also served as a faculty member and administrator at several public and independent colleges and universities where he has led or participated in multiple institutional turnarounds. He has served as a consultant and/or facilitator of board retreats for numerous colleges, universities, and systems. His clients include major public research universities, urban and metropolitan universities, distinguished independent institutions, regional comprehensives, international colleges and universities, minority-serving institutions, nontraditional colleges, community colleges, and proprietary schools. MacTaggart has served as a Fulbright Scholar to Thailand and to Vietnam as an expert on accreditation and quality assurance. His research and publications focus on governance, improving relations between institutions and the public, and restoring institutional competitiveness.
MacTaggart earned his MA and PhD from Saint Louis University, and he also earned an MBA and two honorary doctorates. He has served as chair of the Commission on Institutions of Higher Education (CIHE) of the New England Association of Schools and Colleges (NEASC) and has led multiple visiting teams for several regional accrediting associations.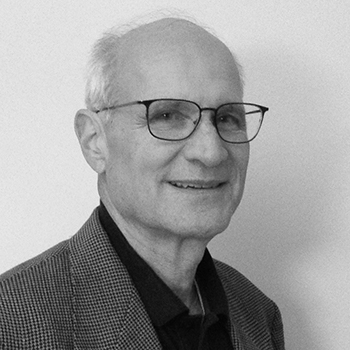 Richard Novak
Richard Novak is an AGB senior fellow, serving to help advance the association's interests and member needs in state and federal education policy and board education. During his 21-year career at AGB, he served as the senior vice president for programs and research and the Ingram Center for Public Trusteeship and Governance. Novak has directed or co-directed studies in several states, overseen special programs on board and presidential leadership, led several initiatives on the effectiveness of public college and university governing boards, advocated for the reform of public board member selection practices, overseen the association's programs and research for both public and private members, and worked to incorporate environmental sustainability into governing board agendas.
At AGB, he also worked on governance and higher education projects for the Ministry of Higher Education in Egypt, the Ireland Higher Education Authority, and the Republic of the Marshall Islands. While at AGB and as a senior fellow and consultant, he has led or co-led more than 15 board workshops and helped plan or participate in more than two dozen statewide public board education programs in addition to several longer-term consulting assignments related to public governance.
Registration Fee – $995: The registration fee includes program expenses for both the board chair and the president as well as program materials and a consultation with a facilitator before and after the retreat.
A vice chair can be added to the team for an additional $495.
All cancellations and requests for refunds must be submitted in writing to cancellations@AGB.org. AGB will issue a full refund if written notification of cancellation is provided to the association by September 28, 2022. No refunds will be issued for attendees who cancel after this date. AGB will issue refunds after the meeting.
Application
Thank you for applying for the 2022 Retreat for Board Chairs and Presidents of Public Universities and Systems. Please provide contact information below. You will be notified via email regarding the registration status for the event. If you have any questions, please contact the AGB registrar at registrar@AGB.org.