The Necessary Partnership in a Time of Uncertainty
The most critical relationship for effective campus governance is that between the board chair and the president. To succeed, both individuals must commit their time and talents to work as partners for the institution and the students they serve. Certainly, this is one of the most tumultuous periods of disruption institutions of higher education have ever experienced. However, it's also a time of opportunity and potential long-term growth and innovation. With the ongoing pandemic and its continuing impact, AGB has created a retreat that allows our members to engage virtually to address their most pressing issues.
AGB's Retreat for Board Chairs and Presidents of Independent Colleges and Universities allows board chairs and presidents to engage with a small group of their peers to receive tailored facilitation and guidance to help you navigate these uncharted times.
By participating in this institute, participants will:
step back from their day to day duties and relationship to focus on strategic alignment
craft a document focused on opportunities for continued reflection, action, and improvement
enhance the overall functioning of the governing board and campus
engage in a customized, confidential coaching session with the retreat facilitator post-retreat
The retreat will be tailored to the needs of your team and peers to address the immediate, real time issues related to COVID-19, reopening, and the unfolding academic year based on individualized campus circumstances. Following the session, teams will have the opportunity to meet individually with the facilitators to build upon the action items that were proposed in order to enhance the opportunity for successful campus implementation.
Recovering from impacts on tuition and room and board losses, fundraising
Making difficult budget decisions fairly and strategically
Reviewing and updating plans to safely reopen campuses and facilities
Addressing fears about safety among students, faculty, and staff
Complying with changing and conflicting guidance and regulations
Navigating increased student activism
Questions about the value of online instruction vs in-person
Long-term changes to student demographic and enrollment challenges
Uncertain finances, revenues, and business models
Concerns about racism and social justice
Continuing the role of higher education in promoting access and its role within a civic democracy
Why attend?
At the Retreat, board chairs and presidents will reinforce their working relationships, develop mutual expectations, and identify concrete actions for addressing their challenges.
Stop, step away, and with expert guidance, devote your full, undivided attention to:
Assess your specific challenges, agree on priorities, develop strategic alignment, and map your way forward.
Capturing your consensus, areas for further consideration, and action items in a planning document you can immediately begin to implement at your institution.
Learning how your peers at other institutions have applied best practices for working together and navigating challenges.
Continue development through a customized, confidential coaching session with the retreat facilitator post-retreat.
The retreat is hosted virtually and conducted as an immersive, fully interactive small-group conference.
Sessions are for AGB members only and limited in size so that you will receive the full attention of our faculty.
Interactive, facilitated sessions convey best practices, innovations in governance, and examples of successful strategies from other institutions.
Meetings among your own team are interspersed throughout the program so that you'll have time to think through and apply what you've learned to your specific challenges.
Monday, January 11, 2021
| | |
| --- | --- |
| 1:00 pm EST | Welcome, Setting the Stage |
| 1:15 pm EST | Mutual Expectations of Board Chairs and Presidents |
| 2:00 pm EST | Key Challenges Facing Institutions and Leaders (reflecting on beginning of year) |
| 2:45 pm EST | Break |
| 3:00 pm EST | Maintaining Effective Board and Campus Communication |
| 3:30 pm EST | Breakout Sessions- Board Chairs and Presidents |
| 4:30 pm EST | Day Concludes |
Tuesday, January 12, 2021
| | |
| --- | --- |
| 1:00 pm EST | Framing Out an Action Agenda, Looking Ahead |
| 2:30 pm EST | Break |
| 2:45 pm EST | Leveraging the Board Chair and President Relationship/Next Steps |
| 3:45 pm EST | Closing Remarks |
| 4:00 pm EST | Day Concludes |
Post session opportunities to meet individually with facilitators (team and facilitator) upon request.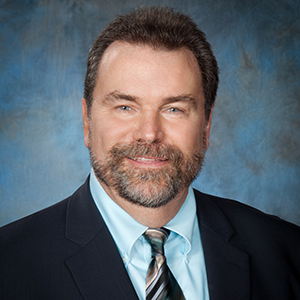 Thomas Flynn
Dr. Flynn is an AGB Senior Fellow and president emeritus of Alvernia University (PA), having served from 2005 to 2019. At Alvernia, he oversaw the development of strategic and campus master plans and the achievement of university status. Also completed were a comprehensive fundraising campaign and a successful effort to build a Recreation, Wellness, and Health Sciences Complex (named by the Board of Trustees for the Flynns). The O'Pake Institute for Ethics, Leadership, and Public Service; the Holleran Center for Community and Global Engagement; and the widely acclaimed Reading Collegiate Scholars Program for inner-city underrepresented youth were also established and partially endowed. Previously, Dr. Flynn served as Senior Advisor for the Council of Independent Colleges (CIC) and as Provost and President at Millikin University (IL). He spent fourteen years on the faculty of Mount Saint Mary's College (MD), where he was Professor of English and served as Dean of the College.
An undergraduate at Boston College, he earned his M.A. and Ph.D. in American Culture from the University of Michigan. He has completed professional development programs at Harvard University and received awards for his teaching, academic leadership, and community engagement, besides service on the boards of several higher education associations.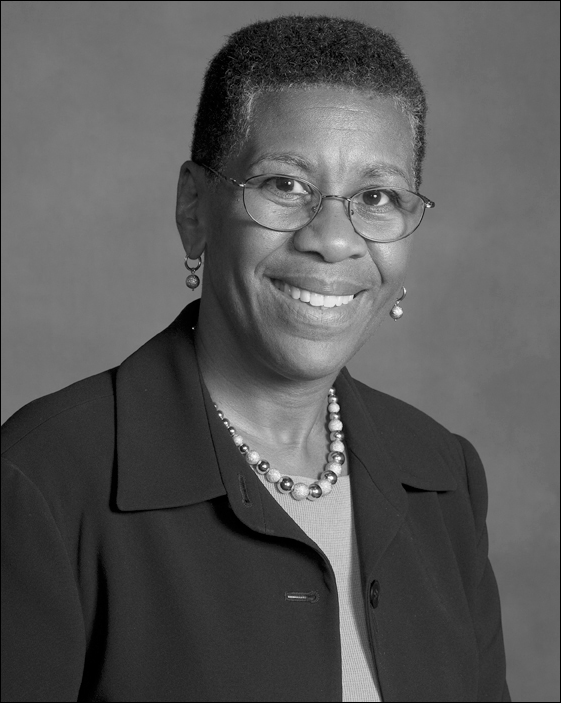 Eileen Wilson-Oyelaran
Dr. Eileen B. Wilson-Oyelaran, President Emerita of Kalamazoo College, retired in 2016 after serving a President for eleven years. Her previous positions include vice president and dean of the college at Salem College (North Carolina) as well as faculty and administrative positions at Winston-Salem State University, North Carolina Wesleyan College, and Obafemi Awolowo University in Nigeria. During her tenure at Kalamazoo, she led the most successful fundraising campaign in the college's history to support scholarships, endowed professorships, capital projects, and the creation of the Arcus Center for Social Justice Leadership. Under her leadership, the institution heightened trustee and alumni engagement, revised the curriculum, and made considerable strides toward becoming a more diverse and inclusive campus. Dr. Wilson-Oyelaran serves on the Board of Trustees of United States International University Africa (Nairobi, Kenya) and Salem Academy and College along with her alma mater, Pomona College. She is the recipient of numerous honors and awards for her work in higher education, diversity, and inclusion, including the Gender Equity Architect Award from the American Association of Colleges for Teacher Education, the Star Award from the Posse Foundation, and an American Council of Education Fellowship.
Registration Fee – $1,995: The registration fee includes program expenses for both the board chair and the president as well as program materials and a consultation with the facilitator after the retreat.
A vice chair can be added to the team for an additional $995.
All cancellations and requests for refunds must be submitted in writing to cancellations@agb.org. AGB will issue a full refund if written notification of cancellation is provided to AGB by December 18, 2020. AGB will issue refunds after the meeting. No refunds will be issued for attendees who cancel after this date.