Workshop for Board Chairs and Presidents of Public Institutions and Systems 2023
An Essential Partnership in a Time of Uncertainty
The most critical relationship for effective governance is the one between the board chair and the president. For the institution or system to succeed, both individuals must commit their time and talents to work as partners for the institution(s) and students they serve.
This is one of the most tumultuous periods of disruption institutions of higher education have ever experienced. However, it is also a time of opportunity and potential long-term growth and innovation. With the impact of the pandemic, a renewed focus on student success, and growing attention to social justice as a backdrop, AGB has created a workshop that allows our public members to renew the chair-CEO partnership and develop shared strategies for board leadership.
AGB's Workshop for Board Chairs and Presidents of Public Universities and Systems allows board chairs and chief executives to engage with a small group of peers and receive tailored guidance to navigate unprecedented challenges.
By attending this workshop, participants will:
Step back from their day-to-day duties to focus on strategic alignment for mutual effort
Engage in shared learning among peers
Enhance the governing board's effectiveness in concrete ways
Following the workshop, teams will have the opportunity to meet individually with the facilitators to enhance the opportunity for successful implementation of action items.
Why attend?
Stop, step away, and with expert guidance, devote your full, undivided attention to:
Assess your specific challenges, agree on priorities, develop strategic alignment, and map your way forward.
Learn how your peers at other institutions have applied best practices for working together and ​leveraging board governance to address key issues.
Continue development through a customized, confidential coaching session with a facilitator post event.
Past Attendees
Bowling Green State University
Central State University
Colorado Mountain College
Connecticut Board of Regents for Higher Education
Florida Atlantic University
Governors State University
Grand Valley State University
Grant MacEwan University
Minnesota State System
New Mexico State University
North Carolina State University
Rowan University
The College of New Jersey
University of Alaska System
Utah State University
Western Carolina University
Wednesday, October 25, 2023
| | |
| --- | --- |
| 1:00 PM | Welcome |
| 1:10 PM | Treaty of No Surprises- Successful Board Chair/President Partnerships |
| 1:40 PM | Breakout Sessions |
| 2:20 PM | Breakout Reports |
| 2:25 PM | Break |
| 2:35 PM | Recruiting and Onboarding New Trustees |
| 3:05 PM | Successful Strategies for Building and Sustaining an Engaged Board |
| 3:55 PM | Lightning round – How will you work together to address your institution's major challenges? |
| 4:00 PM | Concluding remarks |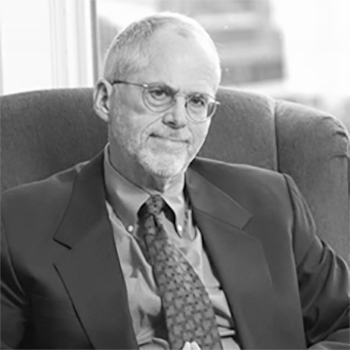 Terrence "Terry" MacTaggart
Terrence "Terry" MacTaggart, PhD, is an experienced leader and scholar in higher education. His consulting and research work focuses on higher education leadership and policy, strategic planning, board development, issues of shared governance, and leadership evaluation. He has held the chancellor's position at the Minnesota State University System and on two occasions at the University of Maine System. He has also served as a faculty member and administrator at several public and independent colleges and universities where he has led or participated in multiple institutional turnarounds. He has served as a consultant and/or facilitator of board retreats for numerous colleges, universities, and systems. His clients include major public research universities, urban and metropolitan universities, distinguished independent institutions, regional comprehensives, international colleges and universities, minority-serving institutions, nontraditional colleges, community colleges, and proprietary schools. MacTaggart has served as a Fulbright Scholar to Thailand and to Vietnam as an expert on accreditation and quality assurance. His research and publications focus on governance, improving relations between institutions and the public, and restoring institutional competitiveness.
MacTaggart earned his MA and PhD from Saint Louis University, and he also earned an MBA and two honorary doctorates. He has served as chair of the Commission on Institutions of Higher Education (CIHE) of the New England Association of Schools and Colleges (NEASC) and has led multiple visiting teams for several regional accrediting associations.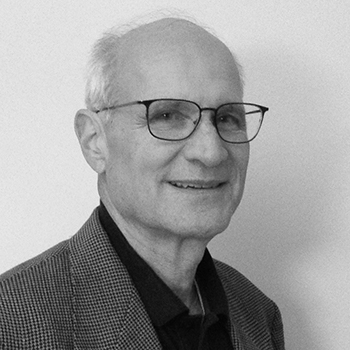 Richard Novak
Richard Novak is an AGB senior fellow, serving to help advance the association's interests and member needs in state and federal education policy and board education. During his 21-year career at AGB, he served as the senior vice president for programs and research and the Ingram Center for Public Trusteeship and Governance. Novak has directed or co-directed studies in several states, overseen special programs on board and presidential leadership, led several initiatives on the effectiveness of public college and university governing boards, advocated for the reform of public board member selection practices, overseen the association's programs and research for both public and private members, and worked to incorporate environmental sustainability into governing board agendas.
At AGB, he also worked on governance and higher education projects for the Ministry of Higher Education in Egypt, the Ireland Higher Education Authority, and the Republic of the Marshall Islands. While at AGB and as a senior fellow and consultant, he has led or co-led more than 15 board workshops and helped plan or participate in more than two dozen statewide public board education programs in addition to several longer-term consulting assignments related to public governance.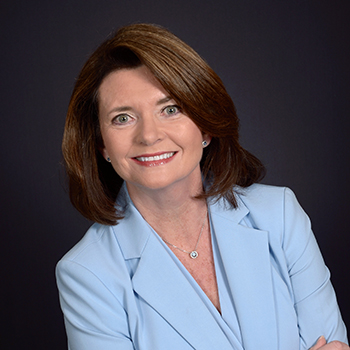 Allison Dean Love
Allison Dean Love has served more than 23 years in higher education board governance. Her service includes the South Carolina Commission on Higher Education, as former Governor Nikki Haley's appointee as the public four-year institutions' representative. She served as vice chair, chaired the Public Agenda Ad Hoc Committee to create a new strategic plan for higher education, and chaired the Executive Director/President search. She also served on the Lowcountry Graduate Center Board of Directors, where she was chair and vice chair. She is currently serving on The Citadel Board of Visitors where she has chaired the Communications and Community Relations Committee for many years. Love also serves on the Executive Committee, Education and Leadership Development Committee and the Legal Ad Hoc Committee. She previously served on numerous other committees, including Board Development and Board Composition Ad Hoc Committees, as well as search committees for president, vice president, provost and legislative liaison.
With more than 25 years' experience in communications, public relations, media relations, as well as loss prevention and risk management, Love's professional experience ranges from property and casualty insurance to banking, healthcare, nonprofit and association management. As a consultant for national, state and local clients for more than 10 years, Love engages in media and public relations, crisis communications and strategic planning. She also worked in human resources, recruiting and business development for search firms and hired thousands of employees for a variety of companies including financial services and healthcare organizations.
Love has served as a speaker at a variety of higher education meetings and has delivered national and international speeches and training sessions for more than 25 years. Love serves on the board of directors of Titan Insurance Company, Inc., the U.S. Global Leadership Coalition SC Advisory Committee, SC SAFE HOME (SC Advisory Committee on Mitigation), Providence Hospital Patient and Family Advisory Council and SC Women in Leadership. She was inducted into The Honor Society of Phi Kappa Phi and Omicron Delta Kappa National Leadership Society. For Columbia College, she served as a Leader2Leader Mentor for The Leadership Institute.
Registration Fee – $1650: The registration fee includes program expenses for both the board chair and the president as well as program materials and a consultation with a facilitator before and after the retreat.
A vice chair can be added to the team for an additional $825.
All cancellations and requests for refunds must be submitted in writing to cancellations@AGB.org. AGB will issue a full refund if written notification of cancellation is provided to the association by September 13, 2023. No refunds will be issued for attendees who cancel after this date. AGB will issue refunds after the meeting.
Share on LinkedIn