Julie Staggs, EdD, MBA, Senior Consultant, AGB Consulting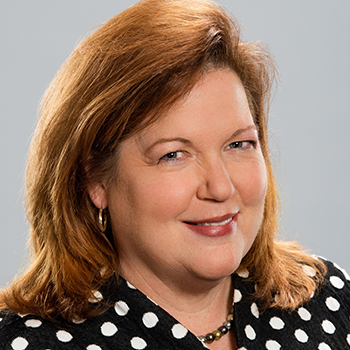 About
Dr. Julie Staggs supports presidents, senior leaders, and institutions in defining and implementing strategies and programs to deliver on mission. Dr. Staggs' practical, collaborative, and action-oriented style as an executive coach and consultant focuses on both immediate issues as well as medium- and long-term strategies and skills for sustainable impact and success for individual leaders, their teams, and their institutions. Her higher education experience spans more than 30 years and includes working in institutions in the area of admissions, marketing, teaching, and as a trustee, and with institutions and systems across a variety of functional areas.
Dr. Staggs' corporate experience includes consulting for Fortune 100 companies and top Universities during her work as a client partner for Korn Ferry Advisory. Her work at Corporate Executive Board focused on innovation and strategic partnering in addition to teaching in the Corporate Leadership Council's (CLC) Leadership Academies. As a VP at Pearson Education she focused on partnering with institutions and systems in their designing, building, and delivering distance learning to their students.
Dr. Staggs' combination of higher education, non-profit, and corporate experience provides a broad perspective for each project. These combined areas of expertise enable her to develop and deliver differentiating solutions for institutions. Along with these solutions she helps leaders enhance their ability to navigate and lead change. She is certified in a variety of assessment instruments and often trains leaders and their teams in a variety of useful models and tools for immediate and sustained impact. Over time she has partnered with various universities and organizations in strategic planning; culture/org design; board restructuring; diversity, equity, and inclusion strategy; leadership development programs; new program planning; and succession planning. She has directed all project phases, including audit, research, hiring, training, implementation, and evaluation.
Professional Credentials
Dr. Staggs received her bachelor's degree from Converse College in music theory and religion, her executive masters of business administration degree, with a concentration in leadership, from University of Georgia, and graduate certificate in Leadership from Nova Southeastern University. Her doctorate of education is in higher education management and leadership from the University of Georgia's Institute for Higher Education. Currently she serves on the Board of Trustees for Converse College where she is currently the Enrollment and Programs committee chair, the Board for LEADership, Business and Development (LEAD), National Society of Collegiate Scholars (NSCS), and as chairman of the Board for Global Health Action.