Lawrence R. Lynch, AGB Senior Consultant, AGB Consulting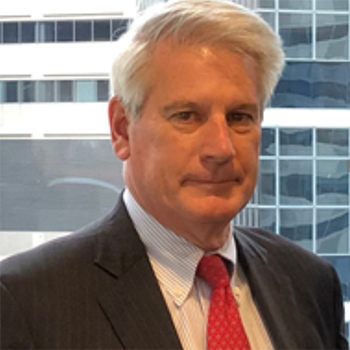 About
Lawrence R. Lynch spent 39 years with PricewaterhouseCoopers ("PwC") 26 years of which he served as a Partner. At PwC, Mr. Lynch provided Assurance, Accounting and Advisory services covering both domestic and international companies. In the US, Mr. Lynch served in the New York and Philadelphia offices and also spent 8 years in PwC's Paris office. In addition to his client service responsibilities at PwC, Mr. Lynch's roles also included serving on the Partner's Admission Committee, as a Human Resources Partner and as a Risk Management Partner.
In addition to his professional services experience, Lawrence has served as Chairman of The Board of Trustees at the University of Scranton where during his tenure he oversaw the revision of the Board Committee's structures, charters, and responsibilities. In addition to Chairing the Board of the University of Scranton, Lawrence also chaired the Board of Marymount International School of Paris. Lawrence's other Board responsibilities have included: Princeton Academy of the Sacred Heart; the Catholic Social Services of the Archdiocese of Philadelphia and the International Insurance Foundation.
Professional Credentials
Mr. Lynch is a CPA actively licensed in New York, New Jersey and Pennsylvania. He is also the recipient of PwC's Chairman's Client Service Award in recognition of outstanding client service, the University of Scranton's Accounting Department Leadership Award and also it's Research Award. Lawrence holds an Undergraduate degree from the University of Scranton and attended the Middlebury Language School for French.