Celebrate Merrill P. Schwartz, PhD: 27 years of service to AGB
Merrill P. Schwartz, PhD, is senior vice president for content and program strategy at the AGB. As a member of AGB's leadership team, she contributes to achieving the organization's strategic goals. She is a frequent presenter at AGB and other higher education association conferences and a regular contributor to Trusteeship magazine.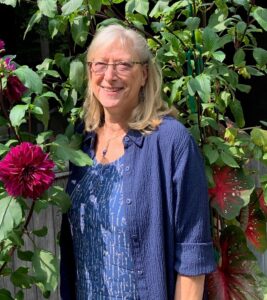 Previously, Merrill served as the senior vice president of AGB Consulting, and as director of research for AGB and was responsible for conducting research on and writing about trusteeship, governance, and the academic presidency. She has also managed book projects and conferences, and served as the liaison to AGB's Board Professionals Leadership Group, a corps of volunteers that develops professional development opportunities for members. Prior to joining AGB, Merrill worked for almost a decade as a faculty member, director of institutional relations, and ultimately director of internships at The Washington Center for Internships and Academic Seminars, a nonprofit educational organization with an experiential learning curriculum in Washington, DC. Merrill earned her BA and MPA degrees from the University of Massachusetts at Amherst and her PhD from the University of Maryland. 
In May, Merrill will retire from her position as senior vice president and begin her new role as senior fellow for special projects and initiatives.
Share your thoughts and send well wishes to Merrill:
In what ways have you worked with Merrill?
What impact has Merrill had on you or your board?
How has Merrill contributed to thought leadership in higher education governance?