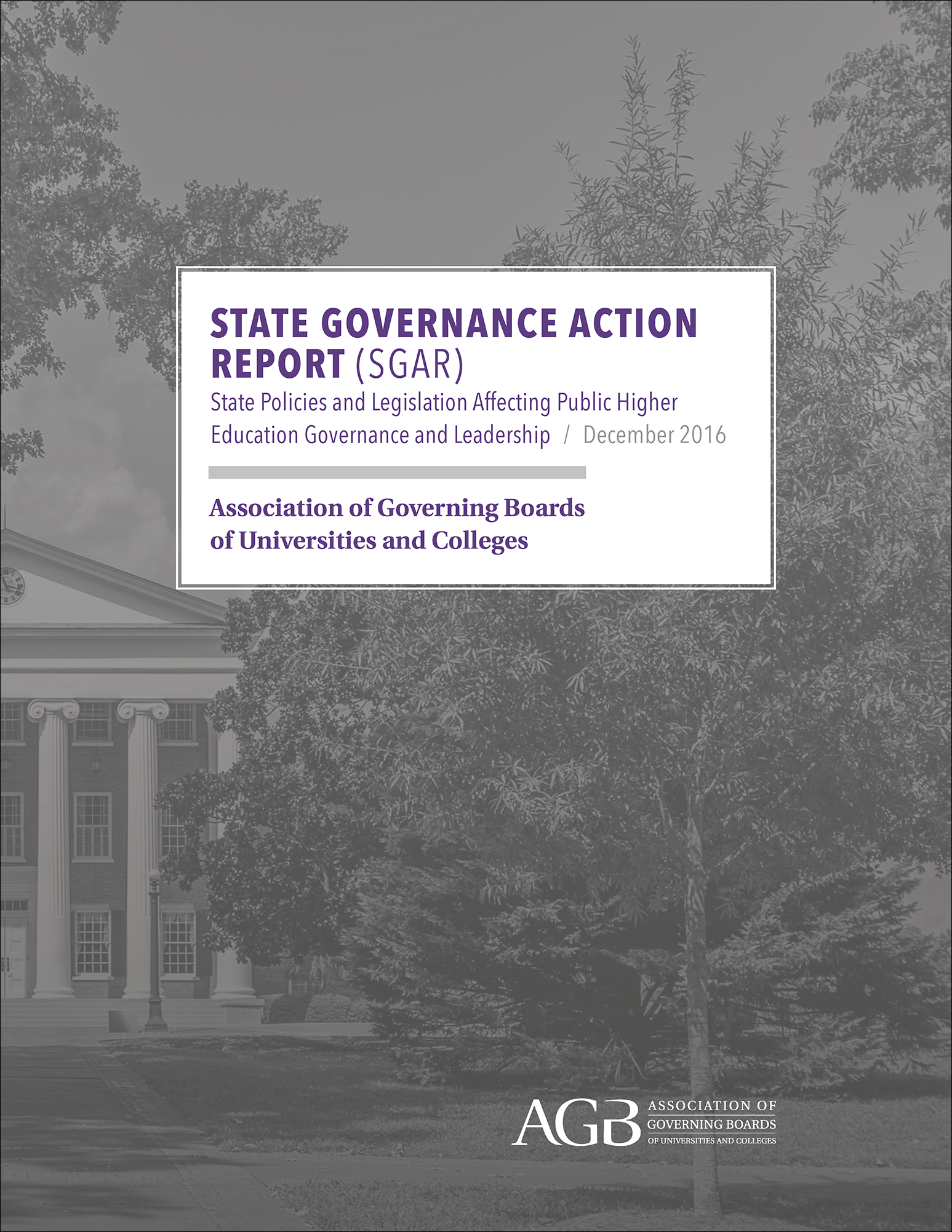 This report focuses on state legislation and higher education proposals affecting institution and system governance and leadership in states for the years 2015–2016. At the heart of these actions and ongoing dialogues is:
the value proposition of a postsecondary degree or credential, including personal and public returns on postsecondary investment;
governance and leadership—are states structured to fulfill their goals for higher education?
initiatives to improve affordability and increase enrollment and completion rates; and
public funding for public colleges and universities, including state investments in student-aid programs.
As education leaders and policymakers grapple with these issues, they are also being called on to address serious issues related to campus safety, sexual assault, and guns on campus, as well as growing concerns related to diversity, inclusion, and civility at institutions of higher learning.
Publication Year: 2016