Robert Daugherty, Senior Consultant, AGB Consulting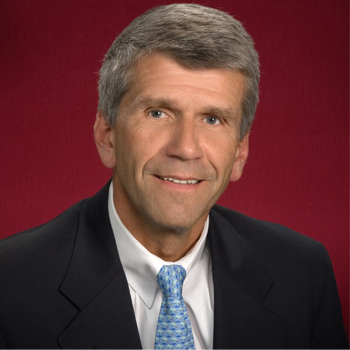 About
Bob's career with PricewaterhouseCoopers spanned 33 years beginning in 1977 when he joined PwC as a member of the audit staff in the Syracuse, NY Office. In 1982, Bob began his responsibilities in the Human Resource arena taking on the role of Human Resource, Finance and Administration Leader for the office. He continued with those same responsibilities in the Philadelphia office/cluster from 1990-1996 and then to the NY Metropolitan Cluster from 1996-1997. Bob was admitted to the Partnership in 1993.
In July 1997 Bob assumed the role of Partner-In-Charge of Human Resources in the Tax Line of Service for the US reporting to the former Global CEO of PwC. A year later, he was also asked to lead Tax HR for the Americas Theatre. In September 2000, Bob was named the US Human Resource/Learning and Education Leader reporting to the US Senior Partner and former Global CEO.  He also joined PwC's US Management Committee and served in that capacity through June 30, 2006.  In this role, Bob was responsible for the human resource strategy, policies, systems and operations impacting nearly thirty thousand US partners and staff members.  During his tenure PwC received many HR recognitions and awards such as selection on the Fortune list of Top 100 Best Companies to Work For and Catalyst Award.
From 2006 through 2010 Bob was the US Sourcing Leader for PwC, overseeing the Campus and Experienced Recruiting functions.  Specific to campus, PwC recruited at 200 universities and hired over 5,000 full time and intern candidates annually. His responsibilities also included all faculty affairs. In this role he visited and lectured on many campuses around the US. He also served on the Global Human Capital Leadership Team and was a member of PwC's Extended Leadership Team.
Upon retirement from PwC on June 30, 2010, Bob has spent considerable time in the areas of higher ed. governance, service, leadership development and executive coaching. He is a graduate of the intensive Teleos Leadership Institute's Coach Development Program.
Professional Credentials
Bob has served on the Board of St. Bonaventure University from 2007-2019, three of those years as the Vice Chair and the final four years as the Chairman. Bob is a magna cum laude graduate of St. Bonaventure University where he earned a BBA in Accounting.  He was a member of the USC Marshall School of Business Corporate Advisory Board. Bob was a member of the American Accounting Association and served on their Executive Committee as Vice-President — Practice. He also served on the Universum Global Advisory Board. He is a member of the AICPA and NYSSCPA. Most recently, he and his wife Nancy received the Holy Name Province Francis Medal in recognition for embodying the values and ideals of St Francis of Assisi.