Tiffani Shaw, Senior Consultant, AGB Consulting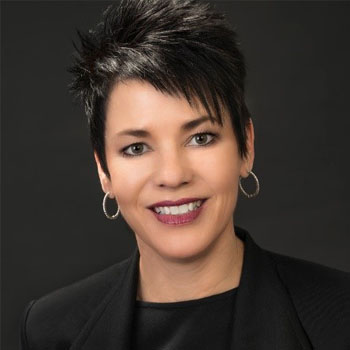 About
As Executive Vice President and Chief Operating Officer of the University of Iowa Center for Advancement (UICA), Tiffani leads strategy and oversight of the organization's nearly $2B operations and assets. During her tenure, she has transformed the UICA into a leader in fundraising productivity and employee satisfaction. Trusted by the executive team and board members for her business instincts, she gained buy-in to hire a team of data scientists to establish an award-winning data analytics department, making a university-wide impact. At the UI President's request, she helped guide the merger between the University of Iowa Alumni Association and the University of Iowa Foundation, creating what the UICA is today. She has helped lead record-breaking fundraising campaigns and evolved the organization's human resources function into a proactive talent management department while building out a robust C-suite team. A calm hand with an innate ability to see around corners during challenges, she is additionally called upon to provide oversight of University crisis communication strategies.
Tiffani developed her deep expertise in financial and asset management earlier in her career as CFO. Seeing the need for clear organizational and board structures, she created a sustainable funding model for the foundation with the appropriate operating reserves to weather market changes. She crafted key governance policy documents and managed the foundation's $1B investment portfolio until advocating for and hiring a dedicated asset manager. She had the unique experience of partnering with the board in selling the foundation's internally developed fundraising software subsidiary after the technology gained rapid interest in the marketplace. Tiffani was recruited to join the University of Iowa Foundation as Controller after serving all University of Iowa-affiliated organizations as an external auditor at McGladrey & Pullen LLP.
Professional Credentials
Ms. Shaw currently serves on the US Bank and Trust of Eastern Iowa's Advisory Board, serves as a Finance and Executive Committee member for the Oaknoll Retirement Community and was previously Chaired the Advisory Board of the Council for Advancement and Support of Education National Committee for Institutionally Related Foundations. As a published author, her efforts have earned her the 2018 CASE Commonfund Institutionally Related Foundational National Award and the 2016 Iowa Women's Foundation Ovation Award. She received a BBA in Accounting from the University of Iowa.