Bankruptcy Benefits, September/October 2016
Volume 24, Number 5 // September/October 2016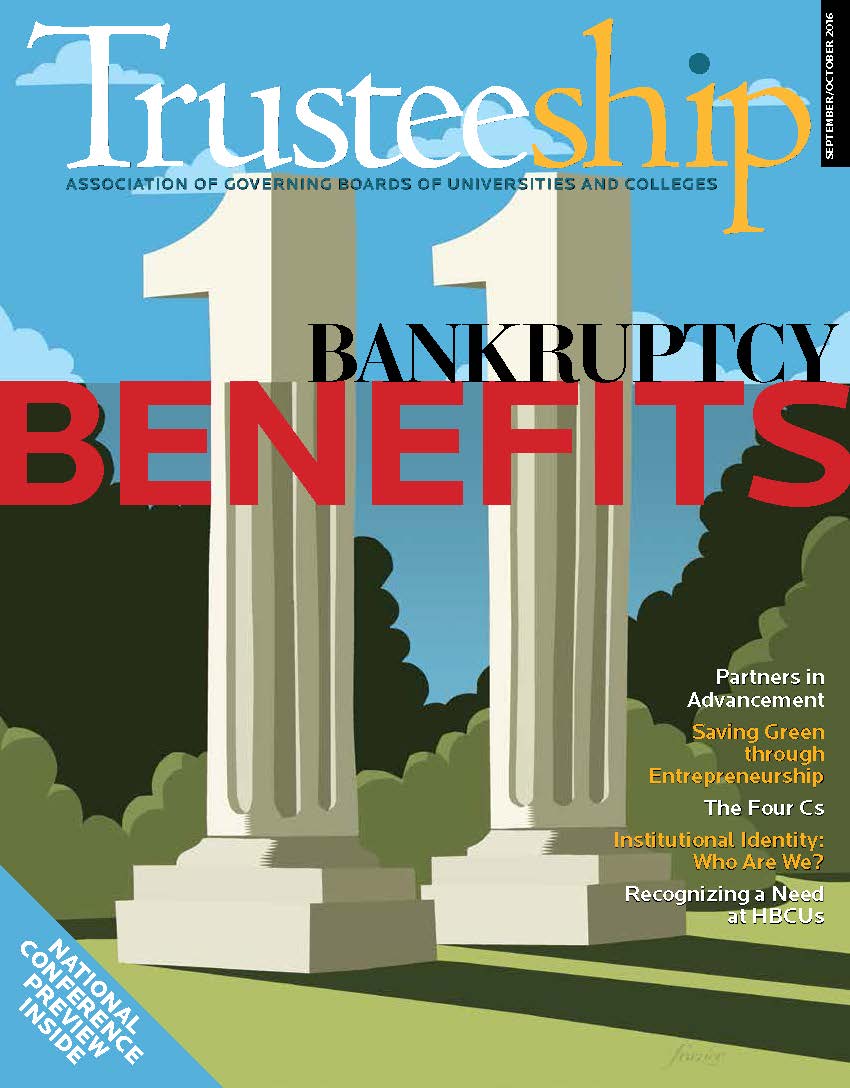 In the September/October issue of Trusteeship, our cover story tackles a topic that doesn't get talked about much in higher education: bankruptcy, and why access to Chapter 11 is denied colleges and universities. Bankruptcy Benefits, by Michael B. Goldstein and Jay Indyke, is a must read. Those who work in the world of foundations will want to know more about how to be Partners in Advancement, by David Bass. Institutional identity has never been more important than in today's highly competitive higher education sector. To that end, David McFadden asks Who Are We? Board professionals are tasked with many responsibilities and must exhibit The Four Cs of Board Leadership in order to accomplish them, according to Artis Hampshire-Cowan. Finally, if you've got athletics at your institution, you're probably concerned about The ROI of Athletics, by John R. Gerdy.
In This Issue:
Bankruptcy Benefits
Partners in Advancement
Who Are We?
The Four Cs of Board Leadership
The ROI of Athletics
What Keeps Your Lawyers Awake at Night?
Recognizing a Need at HBCUs
Saving Green through Entrepreneurship
What Should Boards Know about Teaching?