Council for Student Success
The AGB Council for Student Success is a unique cross-functional advisory group of college and university board members, chief executives, select administrators and faculty from a diverse array of AGB member institutions, systems and foundations. Its members share a commitment to advancing student success: the overall objective that students entrusting the higher education sector with their educational goals and aspirations experience campuses that are ready and able to assist them in achieving their goals. These leaders will help shape the strategic thinking, priorities, and action of boards and their members to elevate student success outcomes.
Tracey Berkowitz
University of Miami
Paige Borden
University of Central Florida
Kelly Cameron
Bunker Hill Community College
Alex Cirillo
Minnesota State System
Catalina Garcia
Dallas Community College District
Sara Goldrick-Rab
Independent scholar
Catharine Bond Hill
Yale University
Paul Hollingsworth
Hollins University
Danette Howard
Howard University
David Huntley
Southern Methodist University
Cynthia Jackson-Hammond
CHEA
Steven Kelts
Princeton University
Kirk Kolenbrander
Wheaton College Massachusetts
Kevin Kruger
NASPA
Jill Louters
North Dakota University System
Miriam Pride
Berea College
Timothy Renick
Georgia State University
Winslow Sargeant
Northeastern University
David Scobey
Elon University
Molly Seals
Youngstown State University
Rupesh K. Srivastava
Ferris State University
Baishakhi Taylor
New York University
Donna Vuchinich
Simon Fraser University
Andrá Ward
Northern Kentucky University
Michael Wiafe
University of California, Berkeley
With thanks to AGB Mission Partner AT&T for their support of this council.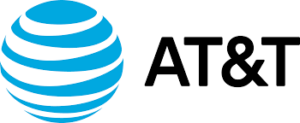 Meredith Williams
Assistant Vice President, Executive Branch Outreach