See who constitutes the community.
The tenures of our longest-standing members are measured in decades, not just years: 55% of our member institutions joined AGB more than 20 years ago and 34% joined AGB more than 40 years ago. On average, 95% renew their membership after each term. This longevity is the best possible compliment we could receive for our efforts on behalf of higher education governing boards.
Institutions served.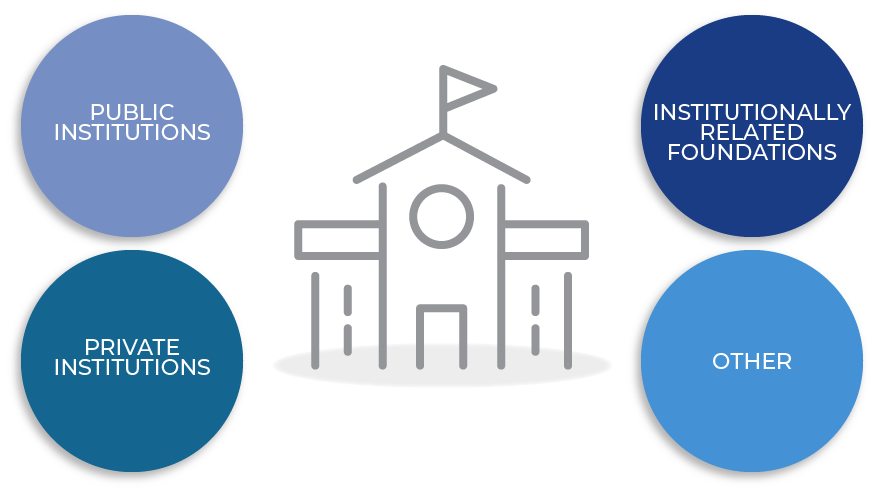 Membership by role.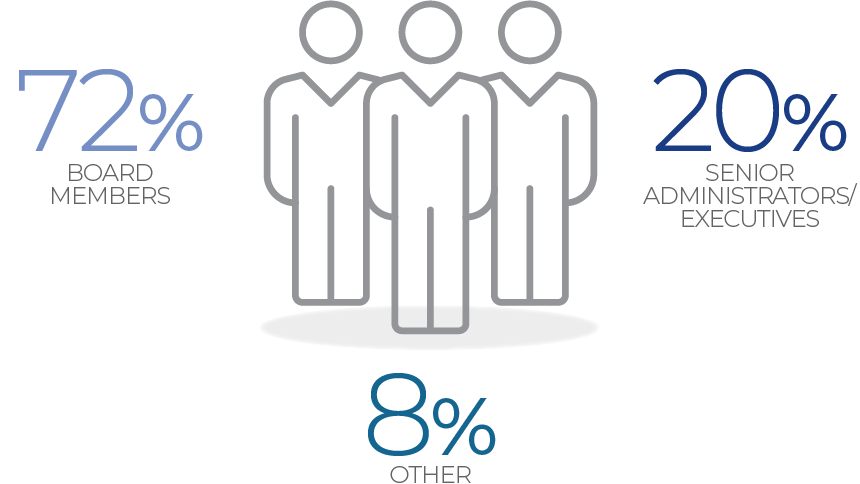 "If another institution or a peer of mine were to ask about becoming an AGB member, I would tell them to do so emphatically. The resources are great. Not only printed resources, but the personnel assistance and working through the technical side, the governance side."
Jeffery E. Kinard
Chair, College of Charleston Foundation Board
Join by December 15, 2023 and attend the 2023 National Conference on Trusteeship and Board Professionals Conference on us.
There are four key reasons institutions and institutionally related foundations become AGB members.
AGB membership enables boards, leaders, and board professionals to:
Apply best practices throughout their operations.
Use director education to drive continuous improvement.
Anticipate emerging trends, risks, and challenges.
Understand the impact of regulations and policies.
JOIN AGB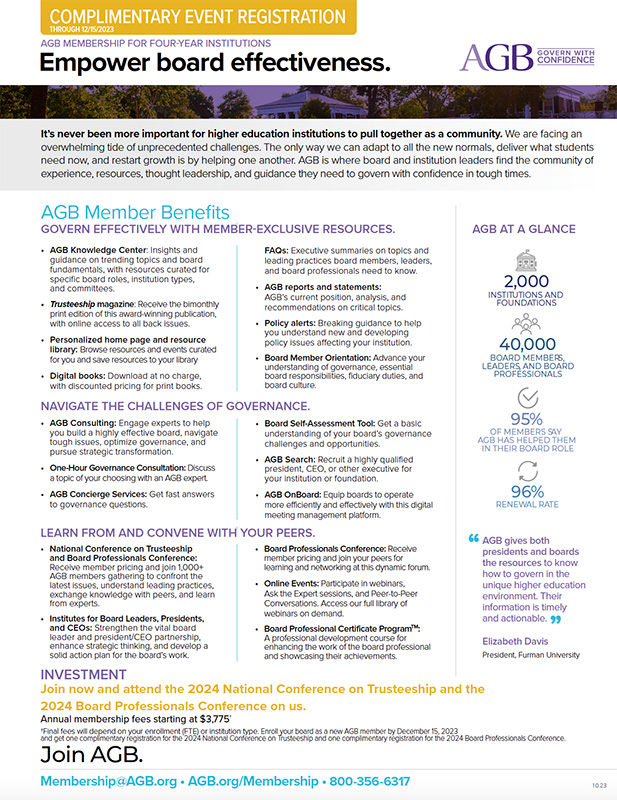 Download a quick introduction to AGB Membership: