Principles of Trusteeship
Become a highly effective board member.
Highly effective trustees are a prerequisite for a highly effective board. While the authority of a governing board lies in the collective action of its members, each individual trustee contributes to—or limits—the effectiveness of the board as a whole. 
AGB developed the Principles of Trusteeship to help you become a more productive member of the board. Most governance resources focus on the responsibilities of the board, but these nine principles outline attitudes and actions each trustee should embody.
Browse below to learn more about each principle and access related resources, or click here to order the full guide.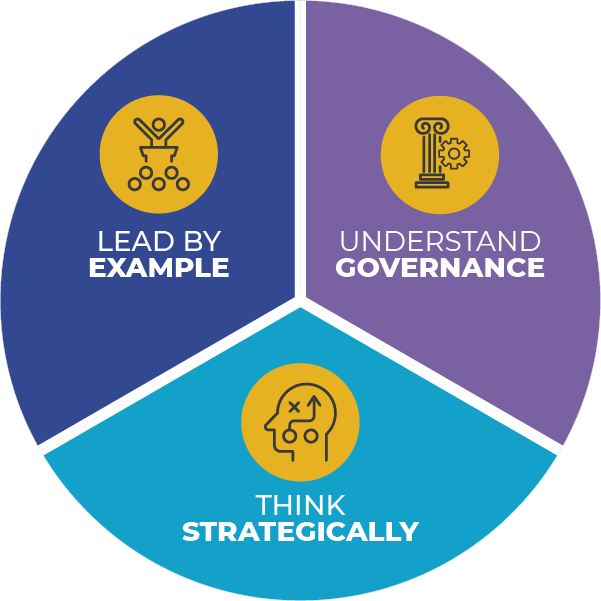 This guide conveys the essence of highly effective trusteeship in a concise, easy-to-use format. It defines the attitudes and actions of highly effective board members, and provides insight into three fundamental functions:
Understand governance by embracing all of your responsibilities in a structure of shared leadership.
Lead by example by upholding the highest standards of integrity.
Think strategically by focusing on what matters most to the long-term success of the whole enterprise.