Navigate complex challenges. Make sound decisions.
Universities and colleges are evaluating their missions, processes, and business models as they seek to become more sustainable. AGB's team of experts provides institutions, foundations—and their governing boards and leaders—with support, solutions, tools, and thought partnership to enable them to make sound, strategic, and transformational decisions in the face of complex and evolving challenges. Our experts help you:

AGB Consulting provides board-focused advisory services based on 100 years of experience strengthening higher education governing boards. The work is led by thought partners who possess deep understanding rooted in their experience as college, university, system, and foundation board and committee chairs, board members, chief executives or senior level executives as well as specialists in critical areas for board oversight.
Underlying our work is the appreciation for the essential working relationship between the executive and the governing board of any institution of higher education.
View videos on experiences and outcomes of working with AGB experts.
You get more done when you have the right tools for the job. These resources will help you benchmark your board's performance, identify areas for improvement, and operate more productively.
Your board can get insights from our experts almost immediately—before you commit to a custom consulting program. AGB offers group and one-on-one options for members to meet experts, hear insights, and understand more about the challenges AGB experts can help you address.
Join AGB experts online for an "ask-me-anything" session. These are discussion-driven and participation is encouraged.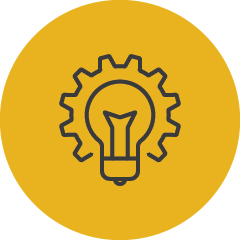 One-Hour Governance Consultation
Take advantage of AGB's 100 years of experience strengthening board governance through this discussion with an AGB expert on topic(s) of your choosing.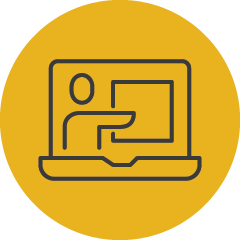 Join a live virtual event or explore our on-demand library of sessions during which our experts explore pressing higher education topics.
Unmatched long-term expertise, resources, and proven performance in higher education enable AGB's experts to design engagements specifically for each of our clients. As a result, our consulting services are customized to help your board and leadership team focus on core needs, develop strategies, and take action.
Initial Conversation:
Identify areas where your board or leadership team needs support.
Our AGB Consulting staff and practice area leaders work with you to understand your needs, timeline, and other important contextual factors. Typically, this brief initial conversation sets the stage for our staff to identify an appropriate lead consultant and next steps that may lead to a detailed scope of work proposal.
Starting with your situation and goals, our experts help you identify and prioritize the areas where you want to target improvement and growth across one or many strategic areas. Insights, tools, coaching, and instruction around justice, diversity, equity, and inclusion are threaded throughout all areas AGB consulting supports. However they are also listed here separately as member institutions often request deeply concentrated efforts in JDE&I.
Proposal Development:
Create a scope of work tailored specifically for your board and leadership team's need.
Our initial conversation sets the stage for any additional discussions that may be needed to enable our team to develop a customized, precise scope of work proposal for your consideration. Each scope of work proposal is tailored to fit the needs, timeline, and budget of our clients and includes the following critical elements:
Approach and Steps to Success
Key Deliverables
Project Timeline
Project Fee
We submit our proposals and encourage our potential clients to engage in a dialogue with us to refine the scope of work as needed. Once we agree on the scope of work and fee, our team will provide an engagement letter for signature by all parties. Once the engagement letter is signed, our work can begin.
Service Delivery:
Execute and implement the agreed-upon scope of work with the board and/or leadership team.
AGB Consulting strives to deliver our work through a collaborative process that may entail conducting in-person or virtual meetings with key stakeholders such as the board or individual trustees, the president or provost, CFO, VPs, and faculty leaders. Depending on the nature of the project, we may also engage faculty, staff, students, community members, and alumni in conversations.
As dictated by the scope of work, our team may employ a variety of methods, including comprehensive document reviews, mapping exercises, facilitated conversations, interviews, questionnaires, financial analyses, and more. At regular intervals and aligned with the scope of work, our team will provide status updates and track progress against the agreed-upon project timeline.
How AGB partners with boards.
"Our AGB engagement with 100 percent board and cabinet attendance created an inclusive environment for sharing, questioning, and realizing from where we've come, what we've yet to learn, and how we must sustain this journey."
Thom D. Chesney, PhD
President, Clarke University
Effective leadership by governing boards has never been more important.
Institutions must rapidly evolve their offerings and business models in order to remain relevant, competitive, and on track for growth.
AGB helps boards assess their direction and practices, then take action to improve performance, develop new strategies, build leadership capacity, address risk, and plan for high-impact change.
Simply fill out the form below and a member of the AGB Consulting team will respond to you promptly.