Effective thought partnership, proven solutions.
Your AGB advisor serves as your thought partner and guide in addressing governance, strategy, and transformation challenges and opportunities. Your advisor will help you implement AGB's leading practices based on nearly 100 years of higher education governance expertise to define your priorities, develop an action plan, and put your plan into effect.
Expertise you can count on.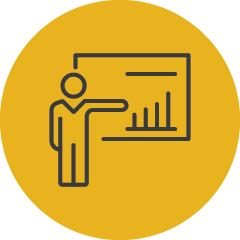 Governance
AGB Consulting provides customized assessments for institutional boards, campus leaders, and affiliated foundations; helps boards deepen their understanding of best practices and putting knowledge into action; and provides critical support and guidance for new leadership.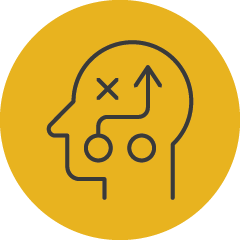 Strategy & Transformation
AGB Consulting helps institutions plan for and lead through consequential change, including cost management initiatives, program development, and refinements to the business model and strategic plan.
Hear what our members say.
View videos on experiences and outcomes of working with AGB Consulting.
Your AGB advisor will help you use AGB's thought leadership and resources to define your priorities, develop an action plan, and put your plan into effect.
Join AGB experts online for an "ask me anything" session regarding COVID-19 impacts, decision-making, and risks. Select a time and relevant topic of your choosing.
Learn more→
As a valued part of your membership, enjoy a complimentary, high-level session with a seasoned member from our AGB Consulting team.
Learn more→
Board Development Workshops:
In-Person or Virtual
Your advisor will facilitate learning sessions for your board and/or leadership team to establish common expectations around board roles and responsibilities, build cohesion, and enhance knowledge.
Dedicated Thought Partner
Your advisor-on-call will provide one-on-one assistance as an expert sounding board for both urgent and long-term decision making related to your institution's governance, operations, and business models.
For new presidents, a dedicated coach for monthly virtual sessions with a small cohort of peers and at least one 1:1 session for you and the coach.
Learn more→
Strategic Consulting Engagement
AGB advisors engage with you in depth to target specific outcomes centered on the development and execution of governance, strategy, revenue, and transformation plans.
Effective leadership by governing boards has never been more important.
Institutions must rapidly evolve their offerings and business models in order to remain relevant, competitive, and on track for growth.
AGB helps boards assess their direction and practices, then take action to improve performance, develop new strategies, build leadership capacity, address risk, and plan for high-impact change.
AGB Consulting helps boards and institutional leaders focus on the right priorities with the right people, the right relationships, and the right business strategies.
Simply fill out the form below and a member of the AGB Consulting team will respond to you promptly.