Join your peers.
AGB Membership is the first step in strengthening higher education governing boards and the strategic roles they serve within their institutions and foundations.  Through our vast library of insights, resources, educational events, and expert consulting services, we empower 40,000 AGB members from more than 2,000 institutions and foundations to navigate complex issues, implement leading practices, streamline operations, and govern with confidence.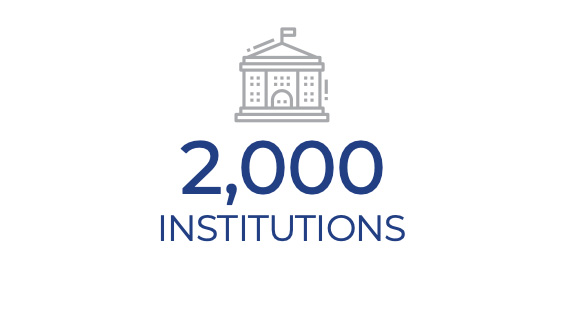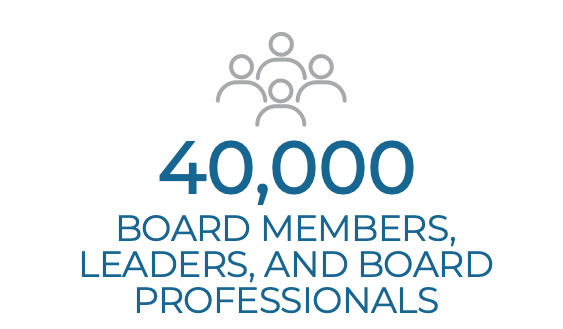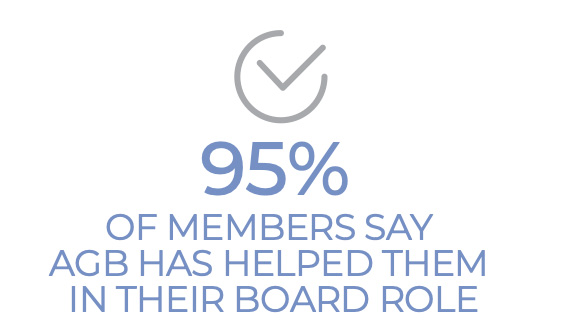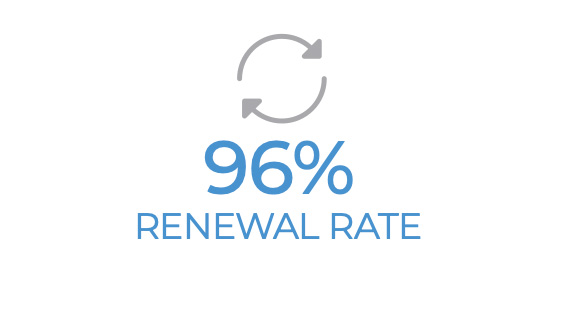 Learn more about AGB membership.
See who is a member and how to join.
Strengthen your board.
Gain exclusive access to AGB resources, educational events, and services.
Prepare for board service and the issues you'll face with a vast library of resources in the AGB Knowledge Center.
Influence the policies and regulations that will affect your institution through AGB's advocacy.
"Colleges and universities have opportunities to be members of an array of professional organizations. In my opinion, AGB gives you one of the best returns on investment because of the knowledge base, the outreach, and the willingness to truly partner with your university and your foundation."
Jane Barghothi
Vice Chancellor, University Advancement; President, Appalachian State University Foundation
Join by December 15, 2023 and attend the 2024 National Conference on Trusteeship and Board Professionals Conference on us.
There are four key reasons institutions and institutionally related foundations become AGB members.
AGB membership enables boards, leaders, and board professionals to:
Apply best practices throughout their operations.
Use director education to drive continuous improvement.
Anticipate emerging trends, risks, and challenges.
Understand the impact of regulations and policies.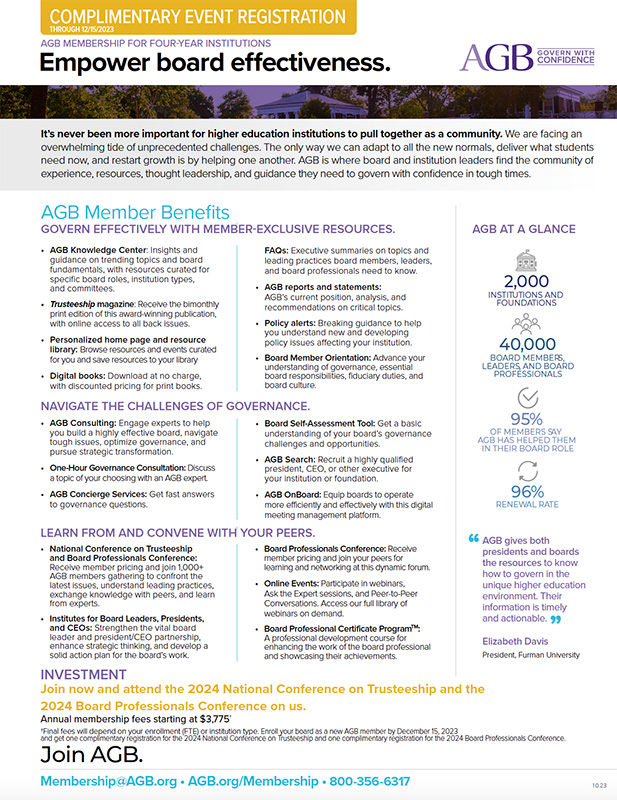 Download a quick introduction to AGB Membership:
For access to AGB member benefits, fill in this form. An AGB representative will contact you within two business days to complete your membership.