Board and Presidential Assessments
Develop high-performance boards and leaders.
Discover where you are, where you can go, and how to get there through board and presidential assessments. AGB's expert assessment and development services are the first step in cultivating a strategic board. Our team of experts will partner with you to help you uncover and understand the information that identifies strengths and leads to stronger working relationships, mutual trust, and dramatic performance improvements for your board, leaders, and institution.
Recommended resources.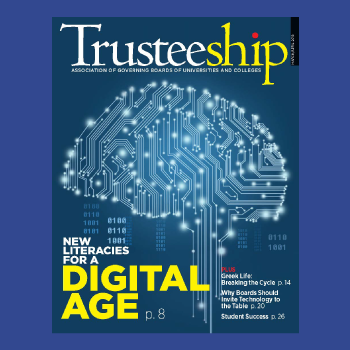 Trusteeship magazine article, March/April 2018
by Bill Thorndike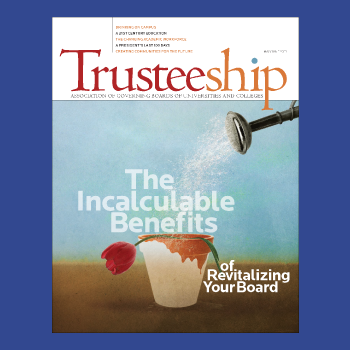 Trusteeship magazine article, May/June 2013
A Q&A with Theodore Long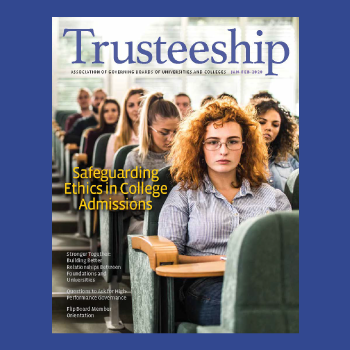 Trusteeship magazine article from January/February 2020
by Tom Sullivan
Questions for boards.
These are key questions for your board to consider.
How mature are your shared governance practices?
What changes could be made to optimize board and presidential performance?
How would board members and those who work with the board describe board culture, and are there opportunities to strengthen it?
Is your team embodying your defined mission and strategy?
How can your board and leadership ensure institutional sustainability?
What role does educational quality play in board and presidential decision making?
AGB enables effective board and presidential development.
Board and presidential assessments are designed to strengthen relationships, build trust, and improve individual and organizational effectiveness. They enable boards and leaders to step back from the preoccupations of regular board business, candidly review board performance, and develop action steps to strengthen board operations, communications, and interactions. Through assessment, AGB can help boards and presidents gain:

A clearer understanding of roles and core responsibilities

Consensus on specific objectives and plans to improve board and presidential performance

A renewed sense of commitment to the institution's mission and purpose

More productive board meetings

A commitment to expectations for personal philanthropy

Full alignment between presidents or CEOs and their boards
AGB board assessments focus on six major areas of board responsibility and activity: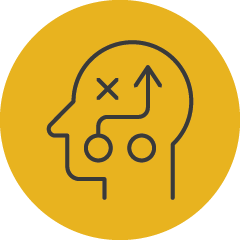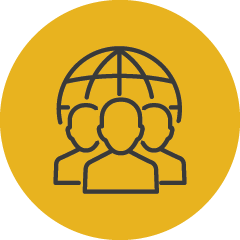 Leadership and Shared Governance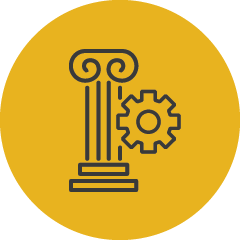 Institutional Sustainability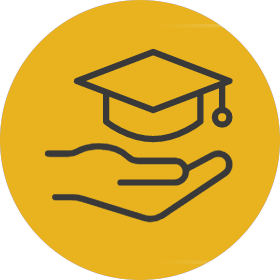 Quality of Educational Experience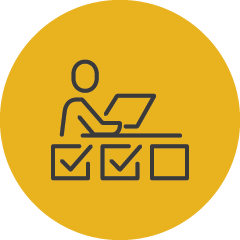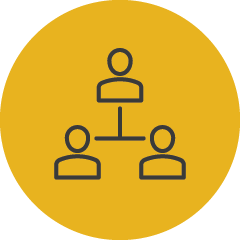 AGB presidential assessments may include: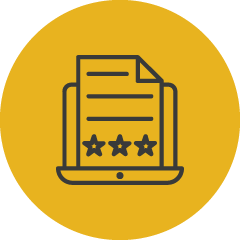 360-Degree Presidential Survey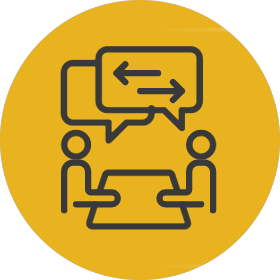 Leadership Interviews and Follow-Up Conversations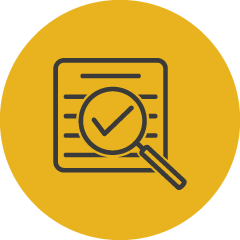 Review of Documents, Practices, and Processes
Discover where you are, where you can go, and how to get there.
Strategic leadership is crucial to the long-term success of higher education institutions in a volatile environment.
Regular assessment of institutional and board leadership ensures a strong partnership between the board and CEO and enables an institution to plan with confidence despite the uncertainty.