Concetta M. Stewart, Ph.D., Senior Consultant, AGB Consulting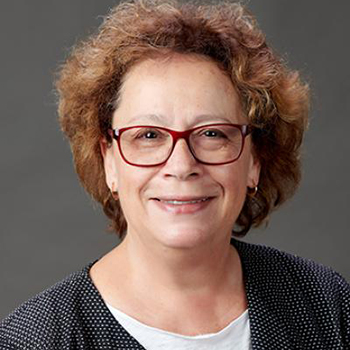 Concetta M. Stewart, Ph.D.
About
Concetta M. Stewart, Ph.D., joined AGB Search in 2019 as executive search consultant and principal, bringing more than two decades of leadership experience in higher education as well as in telecommunications product management and market development.
Prior to AGB Search, Stewart spent several years at another prominent executive search firm assisting with senior-level searches across higher education. She has completed over 40 searches for public and private colleges and universities as well as research- and liberal arts-focused institutions.
Stewart served as Provost and Vice President of Academic Affairs at Mercy College in Dobbs Ferry, NY, including as the College's Interim President in the 2013-14 academic year. During her time as Provost she was responsible for significant efforts in academic realignment and program development.
Her previous leadership positions include serving as dean of the School of Art and Design at Pratt Institute in Brooklyn and of the School of Communications and Theater at Temple University in Philadelphia. Working with a team of faculty, staff and senior administration, Stewart also led the University's development of a roadmap for transformational investments in academic technology, including distance education, smart classroom technology, and a teaching and learning center. Establishing itself as a leader in teaching and learning with technology, Temple was subsequently cited as "most wired" by Wired magazine, Princeton Review and The Chronicle of Higher Education.
Stewart served as a trustee of the American College of Greece for more than a decade, including terms as board Chair and Vice-Chair, as well as on the executive councils of the American Council of Education's Office of Women in Higher Education and the Inclusive Excellence Group.
Professional Credentials
Dr. Stewart received a B.A. in European History from Rutgers University, M.A. in Media Studies from The New School in New York, and Ph.D. in Communication & Information Studies from Rutgers University.