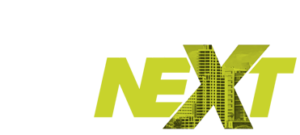 Foundation Leadership Forum 2020
January 26-28, 2020 ❘ Manchester Grand Hyatt ❘ San Diego, California
Forum 2020 is the 24th Foundation Leadership Forum in AGB's history. Each year we strive to improve upon our track record of bringing memorable experiences and transformative learning to Forum attendees.
Council of Institutionally Related Foundation Executive Leaders — we heard you!
Member feedback from past Forums and input from AGB's new IRF Advisory Group have been key to bringing creative, new ways to enhance the Forum experience and deliver excellence in programming.
We're excited to share what's new this year:
New Programming
Day 1 begins with a jump-start orientation session and lunch during which newcomers can connect with conference guides and learn how to make the most of the Forum experience.
For board and committee chairs: a three-hour preconference session focused on the unique role of board leaders.
A chance to connect with AGB's new president, Henry Stoever, in a small group setting.
Diverse, fresh, inclusive, and relevant
Fresh names, new faces, and diverse voices along with presenters who are perennial Forum favorites.
A commitment to diversity and inclusion—on panels and the main stage and in a session dedicated to the topic of advancing inclusive excellence.
Now, next: A thematic focus with leading-edge perspectives on the issues and challenges facing IRFs now—and next.
Networking and more networking
We all know that networking is one of the most valuable elements of the Foundation Leadership Forum. Networking is all about meeting people, and the more people you meet, the more information you can share and the more influential you can become. In response to member feedback we're offering more networking opportunities than ever.