Jane DiFolco Parker, Senior Consultant, AGB Consulting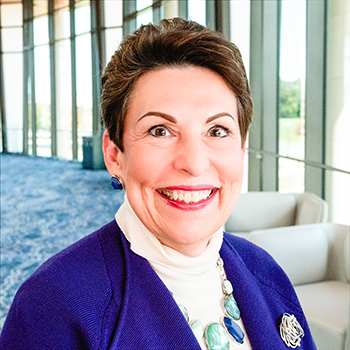 About
Jane DiFolco Parker's higher education career spanned 48 years, including stints at Emory University, the Arizona State University Foundation, and Auburn University. For the last 25 years, she has led high­ impact fundraising and advancement operations in the higher education sector. She recently retired from Auburn University, where she served for eight years as vice president for development and president of the Auburn University Foundation and Auburn's Real Estate Foundation. Under her leadership, Auburn received its largest-ever gift; celebrated record-setting fundraising years; launched Auburn's largest campaign, with a goal of $1B; and achieved its campaign goal 16 months ahead of schedule, ultimately raising more than $1.2B. A hallmark of Parker's career is transforming, leading, and building professional, highly effective, accountable, responsive organizations characterized by an intense focus on impact and integrity.
Professional Credentials
Parker earned her BA from Georgia State University, and undertook graduate work in organizational development and strategic planning in Georgia State's Robinson College of Business. She also participated in the Harvard University Graduate School of Education Management Development Program, an executive program for higher education leaders.