Mark A. Heckler, Ph.D., Senior Consultant, AGB Consulting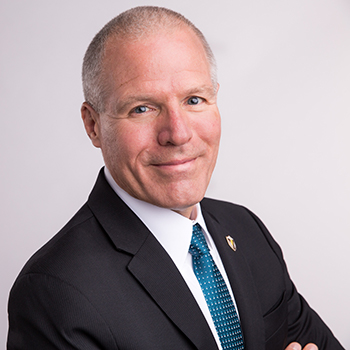 About
Mark A. Heckler, PhD, served as the 18th president of Valparaiso University (IN) from 2008-2020. President Emeritus Heckler is a dedicated educator with 40 years of experience in private and public higher education as a professor, dean, provost, president, and trustee. His more than two decades of experience in organizational strategy and planning spans a wide variety of settings in the United States and several countries, working with boards and presidents from Research I universities to small private colleges, as well as nationally recognized non-profit and cultural organizations.
Under his strategic leadership, Valparaiso University diversified and expanded, launching numerous new undergraduate and graduate degree programs and growing enrollment to a 40-year high with historic levels of both underrepresented and international students. He also oversaw the groundbreaking and dedications of more than seven new campus facilities and established the Institute for Leadership and Service at Valparaiso University. Heckler led the successful $250 million Forever Valpo endowment-focused campaign, the largest fundraising effort in the University's history, which concluded with over $300 million raised.
Heckler participated on numerous national and regional higher education boards and commissions, including serving as the chair of the Leadership Commission of the American Council on Education and board chair of the New American Colleges and Universities, the Independent Colleges of Indiana, Indiana Campus Compact, and the One Region initiative for Northwest Indiana. He currently serves as a board member and chairs the Committee on Directors for the Tuition Plan Consortium (the national Private College 529 Plan). He serves as a trustee on the board of Elizabethtown College (PA), his alma mater. He also serves as the Interim CEO of the College and University Sustainability Project (CUSP), a new multi-institutional, private-college shared-services organization with startup funding from the Lilly Endowment.
Prior to joining Valparaiso University, Heckler served the University of Colorado Denver for more than a decade, including five years as the inaugural provost and vice chancellor for academic and student affairs for the three-campus university, including its health sciences center. He was instrumental in the successful effort to consolidate the administration of the urban campus in Denver with the Anschutz Medical Campus. He also served the University of Colorado Denver as the founding dean of the College of Arts and Media and the Director of the International College at Beijing, China, a partnership with China Agricultural University. Prior to moving to Denver, he was professor of fine arts and director of theatre at Siena College (NY), where he directed, acted in, designed, and/or produced more than 100 academic and professional productions in the United States, Europe, and the Middle East.
Professional Credentials
Heckler earned his PhD in educational leadership and innovation from the School of Education and Human Development at the University of Colorado. He completed his MFA in drama with an emphasis in directing at Catholic University in Washington, D.C., and earned his BA in communications summa cum laude at Elizabethtown (Pennsylvania) College.