Endowment Management for Foundations and Nonprofits
By Nicole Wellmann Kraus with Valentina Glaviano and Jay A. Yoder
PRINT EDITION
$76.00
(Member Price $54.00)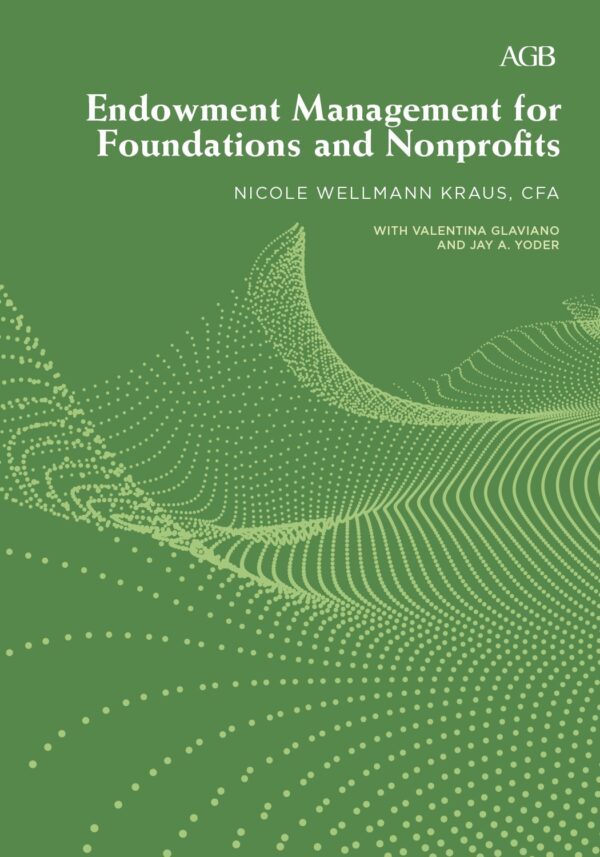 PRINT EDITION
$76.00
(Member Price $54.00)
About:
Endowment Management for Foundations and Nonprofits is for those who serve on investment committees of foundations and nonprofits and share the important fiduciary responsibility to manage these assets in an optimal way to fulfill the missions the assets support.
Foundation and nonprofit organization endowments are an indispensable resource for covering escalating operating costs, strengthening organizational resilience, supporting important organizational initiatives, providing grants to deserving candidates, and building vibrant communities through material support to many and diverse charitable causes. Because of the importance of these endowed assets in the organizational revenue mix, the work of the board's investment committee members has never been more important for boosting or preserving investment returns. Opportunities to beat the market are growing scarcer, however, while the opportunities for costly missteps mount.
In this new volume, Nicole Wellmann Kraus advances our understanding of effective strategic oversight of endowments to strengthen the prospects for investment success and organizational financial health, as she sheds light on the demands of a sector in disruption. A chapter from Valentina Glaviano on ESG investing reflects the increasing emphasis on mission- and values-oriented investment policies and articulates the value of a clear process for determining the best approach to responsible investing that fits each organization's needs. Also included are chapters on best practices for endowment management, the investment policy statement, portfolio construction, hiring a CIO/OCIO, and risk management.
Selected Topics Covered:
Key considerations around various types of asset pools and the different needs of each.
Best practice recommendations to build a solid foundation of good governance, trust, and communication.
Considerations as you build your investment committee.
Key suggestions for making the best selections in a CIO, whether internal or external.
Recommendations around creating the optimal investment policy statement (IPS).
A roadmap on aligning your portfolio with your mission, as well as iversity, equity, and inclusion.
Factors to consider as you build the strategic asset allocation.
Risk management considerations.
Public university and college foundations should download or purchase the higher education edition of this resource: Endowment Management for Higher Education, Second Edition
Contents
Foreword by Kathleen Enright, President and CEO, Council of Foundations
Introduction
Chapter 1: The Organizational Endowment
Chapter 2: Best Practices for Successful Endowment Management
Chapter 3: The Investment Policy Statement
Chapter 4: Aligning Your Portfolio with Your Mission
Chapter 5: Portfolio Construction
Chapter 6: Hiring Endowment-Management Professionals (Internally or Externally)
Chapter 7: Risk Management
Appendix A: Sample Investment Committee Checklist
Appendix B: Suggested Reading for New Investment Committee Members
Appendix C: Glossary of Useful Terms
Title Information
A bulk discount is available for orders of 10 or more copies
Publication Year: 2022
ISBN: 978-1-951635-30-5
128 pages
AGB thanks the Council on Foundations for their assistance in the development, publication, and promotion of this special edition for foundations and nonprofit organizations.
About the Author:
Nicole Wellmann Kraus, CFA, is the chief client officer at Strategic Investment Group. She oversees the development of client relationships and drives the firm's marketing strategy. She also serves as a member of Strategic's Board of Managers.
Valentina Glaviano, CIMA®, managing director, is responsible for building new client relationships at Strategic Investment Group. She has over 35 years of experience working in investment management holding senior leadership positions at Guggenheim Investments, iShares, and Lazard Asset Management.
Jay A. Yoder, CFA, brings multiple viewpoints to the analysis of endowment management. From 2006 to 2014 he served as investment committee chair (functionally the CIO) at Albright College. Yoder is now global strategy leader, natural resources for Mercer consulting, a MarshMcLennan company. He is the author of numerous articles and another AGB publication, The Investment Committee (2011).
With Thanks to AGB Sustaining Sponsor: Strategic Investment Group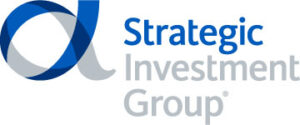 Testimonials:
"In this time of economic volatility and intense social change, Endowment Management for Foundations and Nonprofits is a key resource for managing risk and employing good governance practices to ensure integrity, commitment to mission and values, and transparency—all must-haves as we work toward a greater good for society."
–Kathleen Enright, president and CEO, Council on Foundations