Endowment Management for Higher Education
By Nicole Wellmann Kraus, Hilda Ochoa-Brillembourg, Jay A. Yoder
About:
Endowments are an increasingly precious resource to cover rising costs, strengthen financial resilience, support important initiatives, and help keep higher education affordable. Growing endowments are indispensable to maintaining higher education as we know it. Current budgetary outlays rely on regular transfers from the endowment, while the long-term financial viability of universities and colleges depends on preserving and increasing endowment resources. Without endowments to help defray ever-rising costs, higher education would be an unattainable dream for many talented young people.
Husbanding endowment resources through complicated and unforgiving times in financial markets presents a whole set of additional challenges. Many members of investment committees believe that it will be more difficult going forward to generate the level of investment returns required to preserve intergenerational equity. Markets are becoming increasingly complex, and in slower-growth markets, more modest investment returns will be generated. Opportunities to beat the market are growing scarcer, while the opportunities for costly missteps mount.
This reimagined resource replaces AGB's popular Endowment Management: A Practical Guide to provide guidance to facilitate effective stewardship of the endowments underpinning America's colleges and universities and will help institutions establish policies and understand the essentials of successful endowment growth and management.
With special thanks to Strategic Investment Group. Visit strategicgroup.com.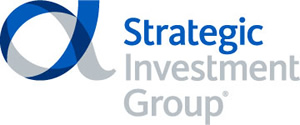 A bulk discount is available for orders of 10 or more copies.
Publication Year: 2017
Number of Pages: 104
A bulk discount is available for orders of 10 or more copies.
Testimonials:
"The authors have not simply revised Yoder's earlier work for AGB, Endowment Management: A Practical Guide; they have advanced new knowledge for effective strategic oversight that strengthens the prospects for investment success and institutional financial health, and sheds light on the demands of a sector in disruption." – Richard D. Legon, former president, AGB

"Nikki Kraus and her colleagues have gathered into this short, experience-based book a comprehensive guide to best practices in endowment management for higher education, which situates good governance of the endowment as one of the most significant oversight responsibilities exercised by governing boards. It comes in a convenient, easy-to-read checklist format—with wise asides—that both new and experienced trustees will find interesting, useful, and splendidly helpful as they strive to provide good governance to the institutions they love and serve." – Charles D. Ellis, former chair of the investment committee at Yale University and author of Winning the Loser's Game: Timeless Strategies for Successful Investing