Foundations for the Future: The Fundraising Role of Foundation Boards at Public Colleges and Universities
PRINT EDITION
$59.00
(Member Price $41.00)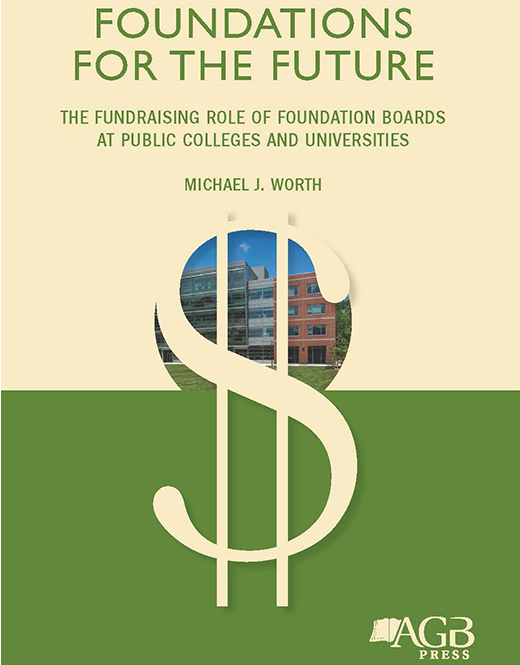 PRINT EDITION
$59.00
(Member Price $41.00)
About:
In the face of rising costs and a prolonged economic downturn, public colleges and universities are being challenged to increase their sources of private support and philanthropy. Drawing on the findings of an AGB survey of public college- and university-affiliated foundation board chairs and chief executive officers, Foundations for the Future presents a comprehensive overview of the new realities of public higher education fundraising.
Michael J. Worth examines the role of foundation board members in giving; cultivating and soliciting prospects; and supporting fundraising campaigns in collaboration with the institution's president, its governing board, and the development committee and staff. Finally, he recommends best practices to help foundation boards ask the right questions, set appropriate goals, and do their utmost for the institutions they serve. Informed by Worth's 30-plus years of experience in philanthropic resource development, Foundations for the Future is an invaluable guide for foundation boards and the institutions they support.
A bulk discount is available for orders of 10 or more copies.
Publication Year: 2012
Number of Pages: 133
A bulk discount is available for orders of 10 or more copies.
---
Book
Institutionally Related Foundations