Freedom of Speech and Diversity, Equity, and Inclusion on Campus
Considerations for Board Members and Chief Executives
PRINT EDITION
$45.00
(Member Price $32.00)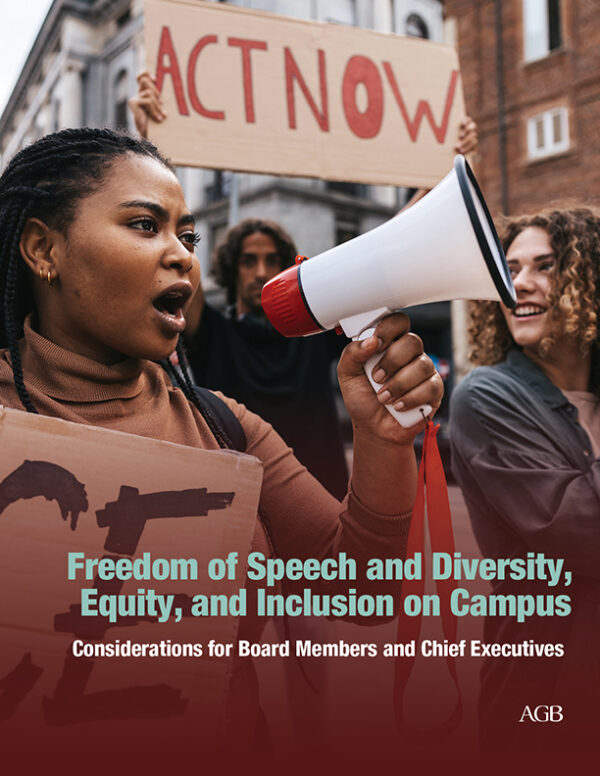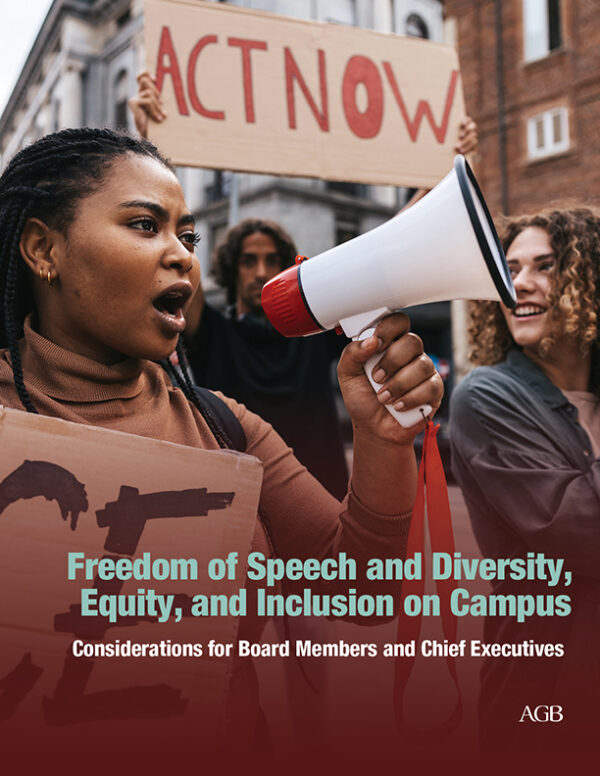 PRINT EDITION
$45.00
(Member Price $32.00)
About:
This guide outlines the careful considerations and illustrative cases that help board members and campus leaders better understand the flash points surrounding freedom of speech, academic freedom, and the tensions between these free expression rights and diversity, equity, and inclusion in the present campus environment. It offers
governing boards practical guidance on how to anticipate and respond to frictions between these two fundamental facets of a higher education institution's mission. 
Board members and presidents will find a comprehensive set of
questions to ask when navigating these challenges and crafting policies at institutions, systems, and foundations.
Contents
Executive Summary

 

Introduction

 

Social Media Fuels the Vitriol

 

Students Support Free Speech and Protection from Hate Speech

 

The Balancing Act for Boards

 

Recommendations for Board Members and Chief Executives

 

Discussion Questions for Board Members and Chief Executives

 
Title Information
A bulk discount is available for orders of 10 or more copies 

 

Publication Year: 2022  

 

ISBN: 978-1-951635-27-5

 

28 pages