Higher Education Governing Boards: An Introductory Guide for Members of College, University, and System Boards
PRINT EDITION
$45.00
(Member Price $32.00)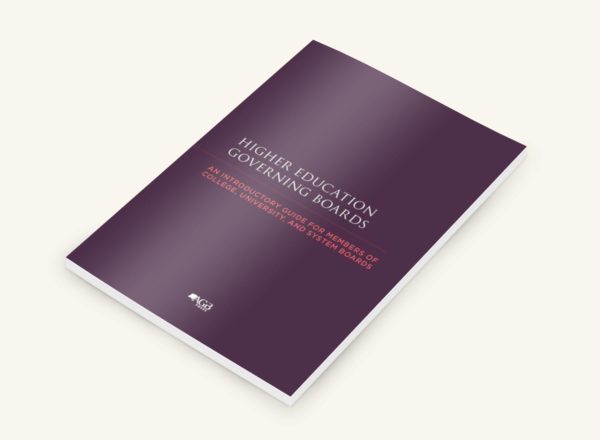 PRINT EDITION
$45.00
(Member Price $32.00)
About:
Intended both to orient and to guide, Higher Education Governing Boards provides a detailed overview of the essential responsibilities of governing boards—public and independent—and the fiduciary duties of board members. Also included are questions intended to promote reflection by individual boards and board members on their roles and responsibilities. (This new publication updates and expands on the basic guidance provided in Effective Governing Boards, released nearly a decade ago.)
Whether you are just embarking on your service as a governing board member or reacquainting yourself with the essentials of your role, Higher Education Governing Boards offers an authoritative, timely, and practical guide.
Buying for the full board? A 20% discount will be applied to orders of 10 or more copies.
Publication Year: 2019
Number of Pages: 44
A bulk discount is available for orders of 10 or more copies.