Updating Board Bylaws: A Guide for Colleges and Universities
PRINT EDITION
$69.00
(Member Price $49.00)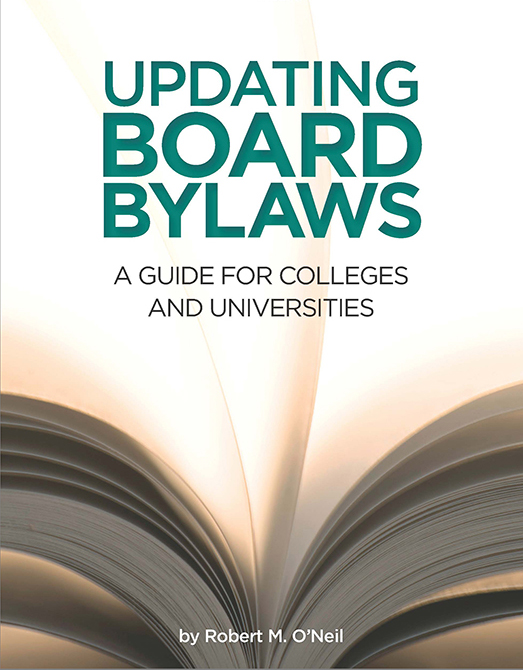 PRINT EDITION
$69.00
(Member Price $49.00)
About:
Good governance begins with good governing documents, and bylaws are the starting point. Updating Board Bylaws: A Guide for Colleges and Universities represents the latest thinking on good governance in higher education by providing a concise deconstruction of the essential clauses in college, university, and system bylaws.
Written by Robert O'Neil, former professor of law and president of the University of Wisconsin System and the University of Virginia, this publication includes:
sample language and clauses
insightful commentary
practical tips for reviewing and revising bylaws
differentiated advice for public and independent boards
The sample language—drawn from a variety of current bylaws and refined by professionals and practitioners—offers a starting point for thoughtful reviews of bylaws. The illustrative language provides for some of the most common differences between public and independent colleges and universities. Commentary within each section includes background, context, and caveats to guide the many decisions involved in updating bylaws.
"Deftly weaves best-practice findings and recommendations." —Larry White, VP and general counsel, University of Delaware
With generous support from:

A bulk discount is available for orders of 10 or more copies.
Publication Year: 2013
Number of Pages: 76
A bulk discount is available for orders of 10 or more copies.