Robert A. Scott Senior Consultant, AGB Consulting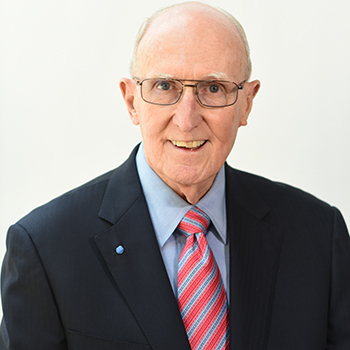 About
Dr. Robert A. Scott is President Emeritus and University Professor Emeritus of Adelphi University, where he served from July 2000 to July 2015. He also is President Emeritus and Professor Emeritus of Ramapo College of New Jersey, where he served from 1985 to 2000. He is the only American to serve in the three top posts in higher education: head of an independent university (Adelphi); head of a public institution (Ramapo College), and leader of a state higher education coordinating agency (New Jersey and Indiana). He earned his BA at Bucknell University and his PhD at Cornell University.
From July 15, 2000 to June 30, 2015, Dr. Scott served as President and Chief Executive Officer and professor of anthropology and sociology at Adelphi University. Adelphi was cited by The Fiske Guide to Colleges as one of the nation's "best and most interesting" institutions and has been listed among a select number of "Best Buys" in higher education. In keeping with vision of Adelphi as the "engaged" university, he helped the University deepen its ties with the Long Island community through his award-winning tv show, "Exploring Critical Issues," and by writing timely columns for Newsday, Long Island Business News, and the Long Island Herald, Schneps Media, and Anton community newspapers. He also served on the board and executive committee of the Long Island Association, the region's major Chamber of Commerce.
In Fall 2015, Dr. Scott served as Senior Visiting Research Fellow at the Rothermere American Institute and as Visiting Fellow at Mansfield College, both at the University of Oxford. For the period 2015-2017, and again during 2018, he served as a Frederick Lewis Allen Room Scholar at the New York Public Library.
He has published more than two hundred articles, essays, invited presentations, and reviews in professional and popular journals and newspapers. He is author or editor of, or contributor to, eighteen books, monographs, and edited volumes on public policy, social issues, and postsecondary education.
Dr. Scott's book, How University Boards Work, Johns Hopkins University Press, 2018, and his blog posts and articles on governance and leadership are read widely. His chapter on university governance in Canada, Mexico, and the United States, "Changing Governance Models in North American Higher Education," is included in Governing Higher Education Today: International Perspectives, Routledge, 2019. His chapter, "Working with Elected Officials and the Community," is included in Leading Colleges and Universities: Lessons from Higher Education Leaders, co-edited by Trachtenberg, Kauver, and Gee. (The Johns Hopkins University Press, 2018.)
Dr. Scott is an expert on governance and has experience in nonprofit, for-profit, and government organizations. He advises public and private university and nonprofit organization boards and presidents on issues of governance, leadership, assessment, and succession planning. He has conducted retreats and professional development sessions for boards and organizational leaders as well as for corporate leaders, law firms, a federal Ministry on Education, and the New England Commission on Higher Education. He advised the State of Hawaii on consolidating disparate campuses into a state system. He also serves as Senior Advisor to several firms in the consulting and financial services industries.
Professional Credentials
In the community, Dr. Scott is Chair of the Paul Taylor Dance Foundation Board of Advisors, a member of the board of trustees and executive committee of Notre Dame of Maryland University, a member of the Community Advisory Board for Flushing Bank, and a member of the Council on Foreign Relations.