Robert L. Caret, AGB Senior Consultant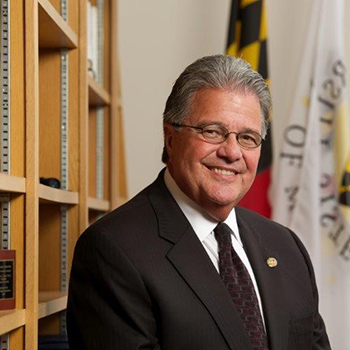 About
Robert L. Caret is Chancellor Emeritus of the University System of Maryland (USM).  He joined the USM as chancellor on July 1, 2015 and stepped down on January 5, 2020.  . He was inaugurated as the system's fourth chancellor on November 19, 2015. Under his leadership, USM increased enrollment to more than 176,000 students and awarded more than 42,000 degrees—including 75 percent or more of Maryland's bachelor's degrees–per year.
During his tenure, USM has also expanded its role as an economic engine for the state of Maryland. USM institutions, faculty, students and graduates attracted more than $1.4 billion in federal and privately funded research dollars in FY 2018. At the same time, USM has continued to build its reputation for academic and research excellence. All USM universities have been ranked among the nation's best by such publications as U.S News & World Report, Kiplinger, The Princeton Review, Washington Monthly, and others.
Before joining USM as chancellor, Dr. Caret was president of the University of Massachusetts System (UMass) from 2011 until 2015. There he emphasized efficiency, cost-saving initiatives, and productive working relationships with Massachusetts government and business leaders
Prior to joining UMass, Dr. Caret was president of Towson University (TU) from 2003 to 2011, where he also served as a faculty member, dean, executive vice president and provost during his more than 25-year tenure there. At Towson, he created partnerships with regional business, non-profit and civic organizations; raised student graduation rates; and undertook a capital fundraising and building campaign to support campus infrastructure improvements.
From 1995 to 2003, Dr. Caret served as president of San Jose State University (SJSU), part of the California State University System. He is credited with bringing a vision for SJSU as the metropolitan university of Silicon Valley.
Active in the national higher education community, Caret recently served as chair of both the National Association of System Heads and the Association of Public and Land-grant Universities Board of Directors. He also has recently served on the board of Business-Higher Education Forum, Southern Regional Higher Education Board, Higher Ed for Higher Standards Board of Advisors, and the Government University Industry Research Roundtable.
Professional Credentials
Caret holds a Ph.D. in organic chemistry from the University of New Hampshire and a bachelor's degree in chemistry from Suffolk University in Boston.