Board Oversight of Equitable Student Success
Workshop Tools and Resources
Introduction and Overview of Equitable Student Success—Evidence of the Problem and Feasibility of Improvement
This workshop will focus on drawing connections between student success and the role of the board. Designed as an introduction to the topic, this workshop will help frame the importance of the work to trustees who may be newer to the content. This workshop will enable boards to:
Understand student success challenges.

Understand the language, stakeholders, and policies related to equitable student success.

Understand the data-informed impetus for the work and clarification that campus stakeholders can make a difference in improving success outcomes and experiences for students.
PLEASE NOTE!
This is a sample workshop template, intended to show the structure and types of resources that may be included in customized or future workshop tools.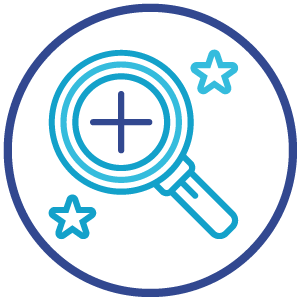 Time Frame: Approximately 45 minutes of prep time prior to a board meeting to watch videos and approximately one hour to debrief and process during a synchronous full board meeting
Modality: A series of three short (seven- to 12-minute) videos featuring governance "influencers" with accompanying discussion questions/exercises for board members
Responsible Party: Board executive committee; student success champion; board professionals
Use Case: For boards starting their student success and equity journey
These readings and resources can enhance your understanding of equitable student success.
Today's College Students: What Boards Need to Know
By Lisa Foss
Trusteeship magazine, September/October 2022
The future of higher education lies in its students. Do you know the characteristics of three meta trends that are shaping enrollment trends and college and university business models throughout the United States? This careful analysis provides critical information for higher education leaders.
Top Strategic Issues for Boards 2022–2023
By AGB
2022
This biennial publication frames the most pressing challenges currently facing colleges and universities—those that demand the board's strategic oversight, vision, and accountability to govern with confidence. For the 2022–2023 edition, these top strategic issues include ensuring institutional vitality, improving outcomes for students, strengthening civic education and democracy, grooming new higher education leaders, and managing serious risks.
Framing questions for each issue are included to help guide the board's discussion toward strategic board conversations and deeper engagement about how these issues affect your institution.