AGB Mission Sponsor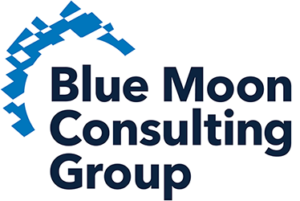 Blue Moon Consulting Group is a boutique consulting firm focused on higher education. We provide insight, counsel, and experience to help colleges and universities effectively manage real-time response to significant change, issues, and crisis events. We also help institutions mitigate issues and avoid crises altogether through the development of proactive crisis management, crisis communications, emergency management and business resiliency plans and by conducting training, exercises and leadership sessions.
Join Blue Moon Consulting Group in supporting AGB.
To learn more about these opportunities to support AGB, please contact our partnerships team by submitting the form below, or call us: 
Steve Abbott, senior director of partnerships, (202) 776-0842
Glory Onwuka, partnership manager, (202) 776-0828
AGB's Corporate Engagement Prospectus 2023–2024 has further details on sponsorship opportunities.