AGB Mission Sponsor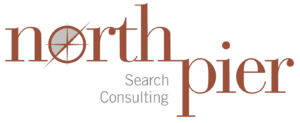 North Pier Search Consulting serves as advocates for institutional fiduciaries in their oversight, evaluation, and selection of investment consultants, OCIOs, custodians, and other service providers. North Pier's experts are pioneers in providing conflict-free fiduciary advocacy and have been dedicated to conducting service provider evaluation and search services for endowments and foundations since 2012. Our evaluation and search process combines unparalleled research, due diligence, and analysis that fosters effective collaboration and an exceptional client experience.
North Pier has completed over 90 evaluation and search projects for clients and has the nation's largest team focused on evaluation and search. We have engineered our evaluation and search process to ensure that our clients' culture, mission, and objectives are represented throughout the entire engagement.
Our services include:
Investment Program and Governance Assessment

OCIO / Investment Consultant Evaluation and Search (RFP)

Custody and Plan Giving Administration Evaluation and Search (RFP)

Ongoing Investment Program and Performance Monitoring

Operational Due Diligence

Independent Board Advocacy

Fiduciary Education and Training
North Pier's goal is to improve the quality, transparency, and accountability of the institutional investment world each day – ultimately leading to an era when all asset owners feel confident in their ability to source and oversee the trusted partners they rely on to guide their investment journeys.
Join North Pier Search Consulting in supporting AGB.
To learn more about these opportunities to support AGB, please contact our partnerships team by submitting the form below, or call us: 
Steve Abbott, senior director of partnerships, (202) 776-0842
Glory Onwuka, partnership manager, (202) 776-0828
AGB's Corporate Engagement Prospectus 2023–2024 has further details on sponsorship opportunities.