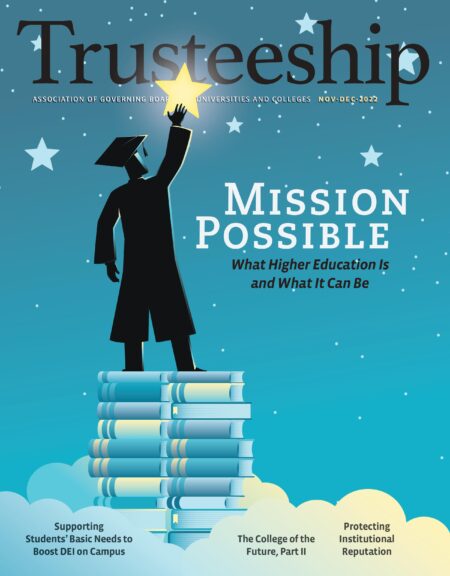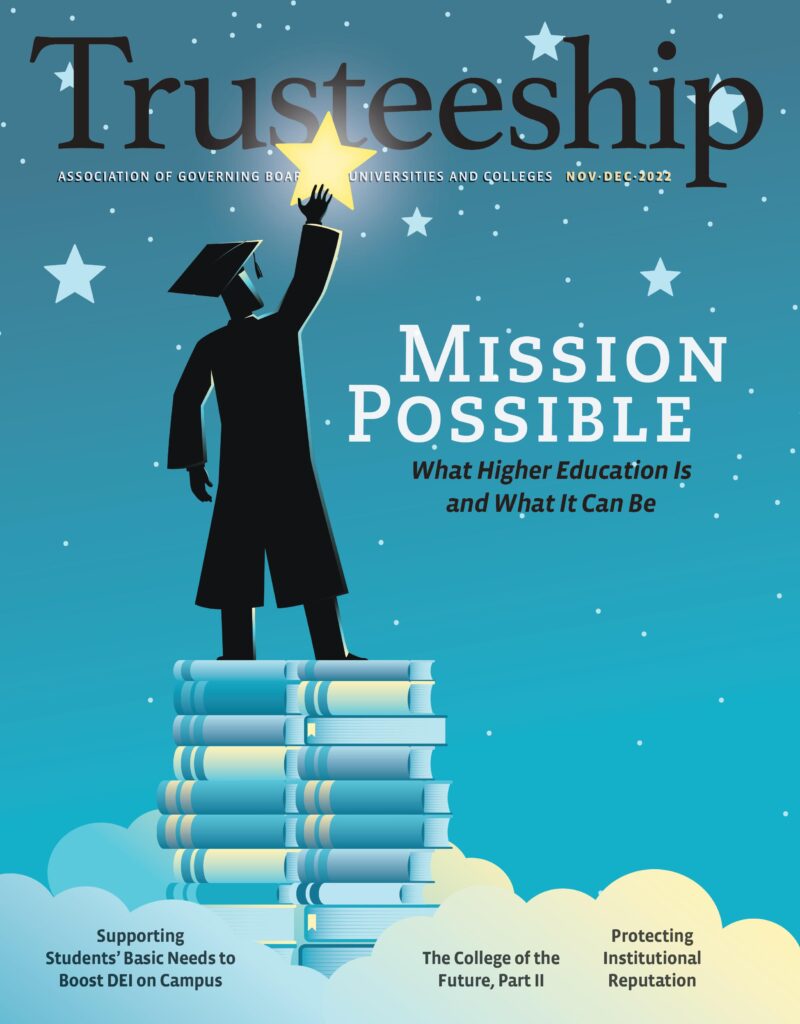 As colleges and universities responded to COVID-19, faculty and staff realized that technology was necessary in every part of the institution. Although many campuses upgraded their core IT
systems—learning management, student information, and financial services—to provide a more modern technology experience, others found that outdated technologies and business processes were not able to meet the needs of students, faculty, and staff. Additionally, few colleges and universities were taking advantage of the advanced capabilities of their upgraded systems to provide better insights and student experience and to address ongoing cybersecurity threats. Amazon Web Services (AWS) works with institutions around the world to modernize all aspects of their mission delivery, support the continuity of teaching and learning, connect the campus community to systems and tools, and store institutional knowledge and data.
Digital transformation, as defined by EDUCAUSE, is a "series of deep and coordinated culture, workforce, and technology shifts that enable new educational and operating models and transform an institution's operations, strategic direction, and value proposition." In his white paper "Strategies for Digital Transformation," Jeff Selingo reported, "While university presidents believe that they've been leading in digital transformation given their huge investments in technology over the last decade, the reality on many campuses is that technology has been mostly adapted to fit the old way of doing business." Many institutions aren't equipped with the right resources for change—such as time, money, people, tools and technologies, or change management practices. AWS is working closely with universities to enable digital transformation to address the core missions of teaching and research and to help universities take full advantage of modern cloud technologies.
A Strategy for Digital Transformation to Advance the Mission of the Institution
AWS works with higher education institutions across four pillars: modernizing and securing technology infrastructure, turning data into wisdom, enriching the student experience, and empowering researchers and accelerating research. Cloud computing enables colleges and universities to take advantage of the agility, scalability, and availability of the cloud. This adds value to the university or college through new data insights, a modern student experience, and decreased time to science and discovery. These are all critical issues for institutions,
contributing to reputation, revenue generated from tuition and research, and workforce readiness in a rapidly changing world.
Modernizing and Securing the Academy
Modernizing and securing technology infrastructure includes moving mission critical IT systems to the cloud, creating a digitally connected campus, and modernizing administrative systems to become more secure, agile, and resilient for the future. AWS is collaborating with institutions to use the cloud to increase agility, data security, compliance, and disaster recovery, while also helping to lower costs. Some of these initiatives include:
Migrating Enterprise Resource Plans (ERP) to the cloud for enhanced security and disaster recovery;
Migrating data centers to increase resiliency, lower costs, and improve IT efficiency;
Securing and protecting computer endpoints; and
Providing professional development and training for the IT workforce.
As institutions think about building this foundation for digital transformation, they can start with a small, single project or consider larger-scale shifts. However, they should also assess their IT talent and
offer appropriate training, develop business cases for change, and begin to shift campus culture related to both skills and processes.
AWS is working closely with universities to enable digital transformation to address the core missions of teaching and research and to help universities take full advantage of modern cloud technologies.
Turning data into wisdom
Modern enterprise applications provide vast amounts of data, but often colleges and universities are unable to harness their full potential to make data-driven decisions. Digital transformation for data can help build insights to advance the business, including enrollment, operations, student success, fundraising, and alumni relations. Some examples of turning data
into wisdom include simplifying pathways to degree, intervening early for student success, driving operational efficiencies, and creating new insights for advancement efforts. When schools collaborate with AWS to advance their data strategy, they can develop a modern data warehouse and leverage artificial intelligence (AI) and machine learning (ML) to provide new, deep insights to advance their missions.
Creating a Modern Student Experience
Institutions can leverage cutting-edge cloud technologies to enrich the student experience and provide learners with the 21st-century experience they expect. A modern student experience can help address the challenges of shifting demographics, prepare learners for workforce readiness, and provide a seamless and integrated student experience. AWS is working with institutions to help them access virtual computer labs, virtual digital assistants, and digital one-stops that provide the knowledge and information that students need to be successful from a variety of digital access points. Universities are using these technologies to give students hands-on learning opportunities, and AWS is helping with education-to-workforce development programs,
training students for high-demand jobs such as cloud computing, information security, and careers in AI and ML.
Empowering Researchers and Accelerating Research
Accelerating research is critical to bringing new solutions to market to address today's problems and identifying and solving the challenges of tomorrow. Several keys to advancing research through digital transformation is ensuring that faculty researchers have the right access to the right technology resources at the right time, accelerating the pace of innovation with advanced analytics tools, and meeting compliance requirements of research grants. AWS is working with institutions to help researchers collaborate with colleagues around the world and get them access to on-demand computing, storage, and advanced analytics.
As institutions strive to graduate students who will be ethical decision-makers, critical and creative thinkers, and courageous leaders, colleges and universities need to create a foundation that provides opportunities for learners to move from awareness to engagement and from literacy to fluency, preparing them to boldly address the challenges of 21st-century
digital citizenship. In order to provide transformative learning experiences, higher education institutions must consider their own digital transformation so they can prepare their learners for a changing global society and for jobs that do not yet exist.
Jennifer Sparrow, Ed.D. is senior manager, higher education strategic accounts, at Amazon Web Services.
Share on LinkedIn