The Real Data Revolution, July/August 2016
Volume 24, Number 4 // July/August 2016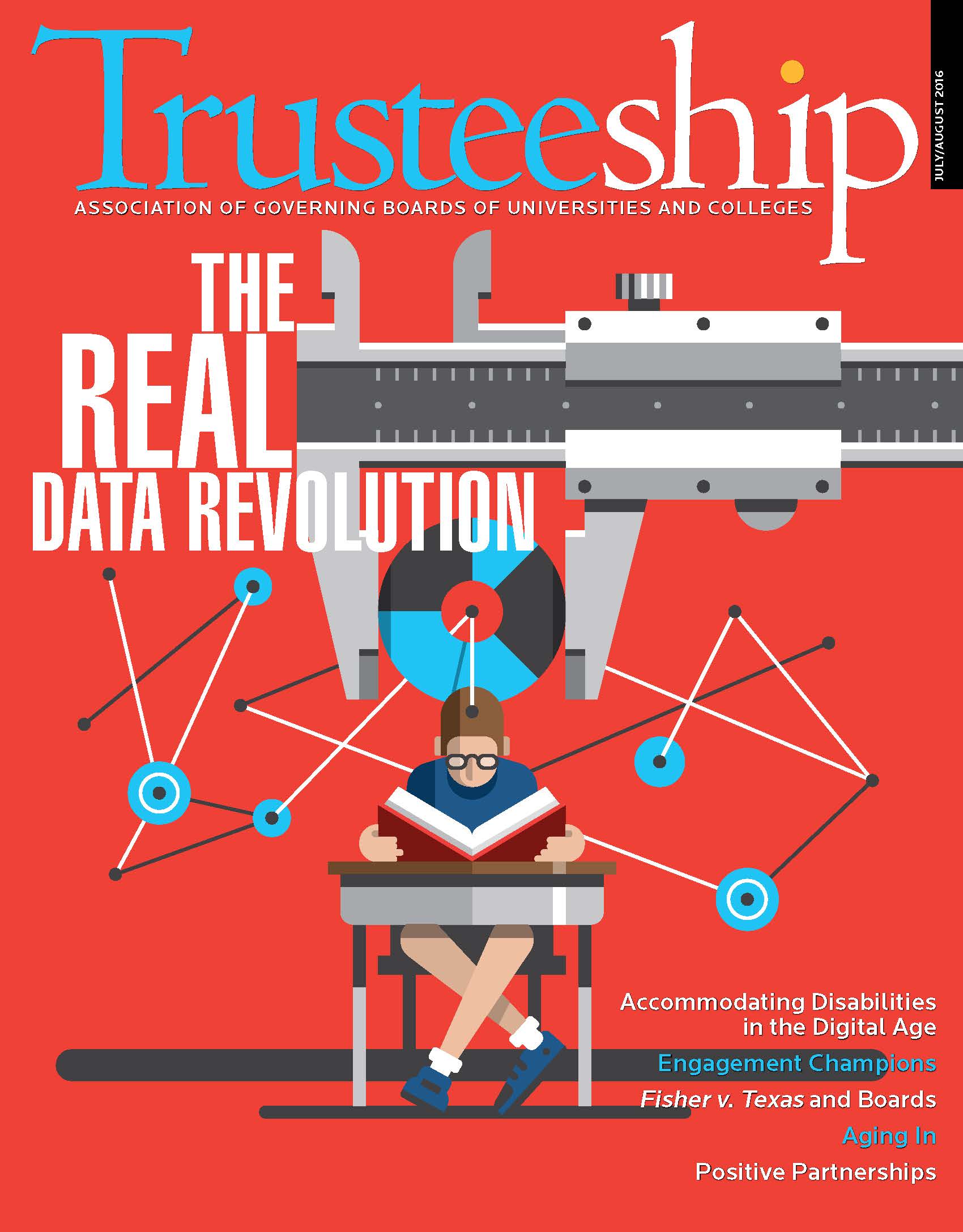 As students head back to campus for the fall semester, this issue of Trusteeship addresses The REAL Data Revolution, by Brandon Busteed. The difference between "big data" and the "right" data might surprise you. That's followed by David J. Weerts on the topic of colleges and universities as Engagement Champions. John D. Simon and Brad Eric Scheler Hit the Ground Running before, during, and after a leadership transition at Lehigh University. We close with a piece by Chris Rasmussen about younger trustees Aging In. 
In This Issue:
The REAL Data Revolution
Engagement Champions
Hit the Ground Running
Aging In
Accommodating Individuals with Disabilities in the Digital Age
What Fisher v. Texas Means for Governing Boards
A Fundamental Approach for Success
Partnerships Yield Positive Results
What Does HB 1897 Mean for Athletics?