Board Professional Certificate ProgramTM
Enhance your professional impact.
Board professionals' expertise and knowledge are essential for consequential boards to achieve excellence. Effective, strategic governing boards are more engaged than ever before, and this level of engagement requires greater leadership and support from staff. AGB has developed the Board Professional Certificate ProgramTM for those who want to take the next step in their own learning and in supporting their institution, system, or foundation board. The curriculum is based on more than 100 years of research, best practices, and thought leadership.
This self-paced, online program is designed to review the fundamentals of the profession and help further your career. The curriculum includes 10 hours of coursework, plus additional enrichment and networking opportunities. Those who complete the program will be awarded a digital certificate that demonstrates a commitment to professional development and ongoing learning. 
Download an overview of the Board Professional Certificate Program.
The Board Professional Certificate ProgramTM is exclusively available to AGB members and is included with membership.
Invest in tangible outcomes.
Board professionals' career pathways are based upon previous educational and professional experiences that have led them to their roles. No academic degree exists for individuals desiring to learn the essentials of the profession. By creating a widely accessible, comprehensive online program backed by extensive resources and expertise, AGB seeks to elevate the board professional role and demonstrate its importance to exemplary board governance.
By participating in this program, you will: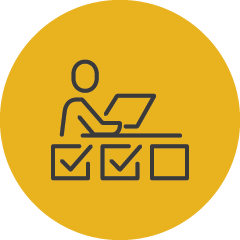 Enhance your knowledge
of your fundamental roles and responsibilities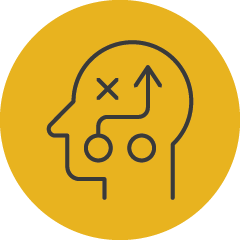 Prepare to advance
in the profession by growing your competencies
Developed for board professionals by board professionals.
The Board Professional Certificate ProgramTM was designed by a team of board professionals, subject matter experts, and executive leaders within AGB. It reviews the basics of the profession and helps further your career. Each of the 10 lessons is structured to be completed within approximately 60 to 75 minutes depending upon how long you choose to engage with the activities and learning materials. You must complete all lessons to finish the program.
Each lesson will contain supplemental materials for viewing, reading, or listening to deepen the learner's understanding. Most of these materials are found in AGB's Knowledge Center.
Outside of the modules themselves, there will be regularly scheduled virtual roundtable opportunities for board professionals to connect, discuss the content, and get insight and advice from their peers.
"I strongly recommend the AGB Board Professional Certificate Program and am confident others will enjoy the work and education as much as I did. The program confirmed the knowledge that I have accumulated over the years while providing me with leading practices and practical resources, such as documents and charts, to help me better organize board meetings and retreats. Plus, the professional networking is invaluable. Hearing how other board professionals overcome challenges makes me a more effective leader at the College of Charleston."
Elizabeth W. Kassebaum
Executive Secretary to the Board of Trustees and Vice President for College Projects, College of Charleston

"Board professionals have been asking for more opportunities to receive professional education, and I'm very pleased that AGB is able to deliver. This exclusive program offers a deep dive for professionals who want to take the next step in enriching their own learning and supporting their institution, system, or foundation board."
Lynnette Heard
Senior Fellow and Senior Consultant, AGB