AGB Council of Board Chairs
The Council of Board Chairs is a standing advisory group of professional leaders, knowledgeable about the roles, responsibilities, and practices of effective governance for higher education boards. They also have a deep understanding of the challenges boards and board leaders face, and the importance of a proactive approach to short- and long-term planning and strategy.
Jill Derby
AGB Senior Consultant
Chair, American University of Iraq Sulaimani
Former Chair, Nevada Board of Regents

David Maxwell
AGB Senior Consultant, Senior Fellow
Immediate Past Chair, Grinnell College
President Emeritus, Drake University
Greg Bigman
Diné College
Paul Brajcich
Gonzaga University
Margo Cook
University of Rhode Island
Steve Golding
Washington College
Linda Gooden
University of Maryland System
Don Gould
Pitzer College
Mark Hatcher
Central State University
Jimmy Hazel
George Mason University
Edmond Hughes
Tougaloo College
Michal Jaworski
Langara College
Michael Jones
Dillard University
Jeff Keller
Colorado College
Paul Kenney
University of Nebraska
Carrie Killoran
Macalester College
Benjamin Kudo
University of Hawaii
Cynthia Lenton-Gary
Houston Community College
Vanessa Lugo Flores
Universidad del Sagrado Corazón
John Meyer
Western Washington University
Sandra Moore
Anne Arundel Community College
Jeffery Perry
Babson College
Sharon Reishus
Unity College
Chris Romer
Colorado Mountain College
Cynthia Shapira
Brandeis University
Pennsylvania State System of Higher Education
Laurie Silvers
University of Miami
JP Smith
Kansas City University 
Grace Speights
George Washington University
Laurene Sperling
Duke University
John Stirek
Oregon State University Foundation
Lisa Stromberg
Goucher College
Marie Sullivan
Maricopa Community College
Ione Taylor
Guilford College
William Thompson
City University of New York
Nicole Washington
Miami Dade College
With thanks to AGB Mission Partner RNL for their support of this council.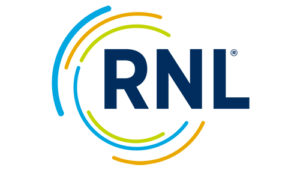 Greg O'Brien
Chief Growth Officer