Navigate the uncertainty and
complexities of change.
Increasing competition, paired with shifting demographics and consumer behaviors, has contributed to turbulence within the higher education industry. In recent years, dozens of college and universities have closed. More will do so, while many others find themselves facing extremely challenging financial circumstances.
Recommended resources.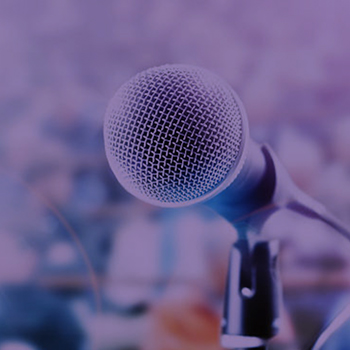 Webinar on Demand
Featuring Rick Beyer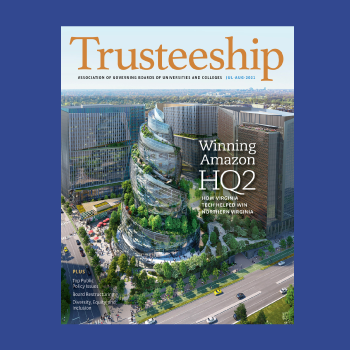 Trusteeship Magazine article from July/August 2021
By Rick Beyer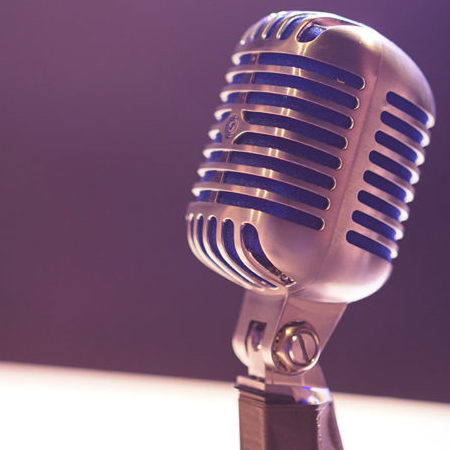 Podcast
with Chris Moloney, Melody Rośe, and Larry D. Large
Questions for boards.
These are key questions for your board to consider.
How can we determine if we are in a position to merge, affiliate, consolidate, or remain independent?
What are the best practices and strategies for exploring and making decisions about our long-term future?
What is the process for ensuring our board and leadership are able to adequately explore all potential long-term strategic alternatives?
How do we communicate the need to engage in proactive strategic decision making among board members and throughout the institution?
What milestones, timelines, and other factors must we consider as we look toward the future to ensure our sustainability?
AGB helps you deliver long-term prosperity.
AGB's Mergers and Affiliations practice area is exclusively focused on assisting our members make decisions on long-term strategy.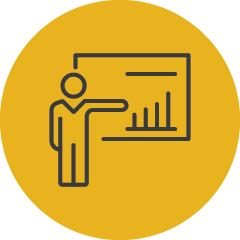 Educate the board and senior leadership on industry/market trends and opportunities.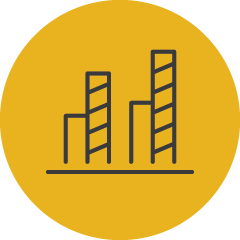 Calculate your prosperity gap and understand quality of earnings.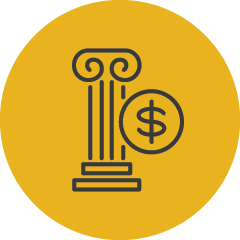 Identify if you are on the buy side or sell side.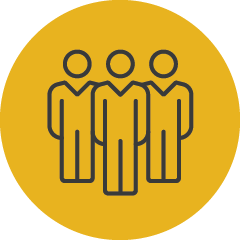 Create a board subcommittee to discreetly begin exploring options and alternatives.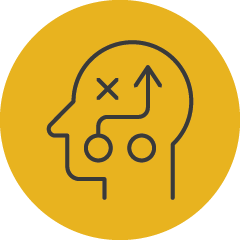 Develop a proactive strategy to identify and evaluate potential opportunities.
Meet one of our leadership experts.
Richard Beyer
Senior Fellow and Practice Area Leader
Expertise: Mergers and Private System Affiliations
Richard "Rick" Beyer has a unique combination of experience in higher education and business. A former college president and board governance chair, successful technology CEO, and senior operating executive of a $1 billion public company, Beyer has consistently been at the forefront of industry-leading initiatives and has a successful history of leading organizations through change and growth.
With more than twenty years of service on higher education boards, Beyer has cultivated a depth of governance experience. He served for more than five years as a board member at AGB. While on the AGB board, Beyer served in a number of capacities, including chair of the compensation committee, chair of a special task force on new business opportunities, and chair of the AGB development and finance committees. Additionally, Beyer is trustee emeritus of Olivet College, where he has served as the chair of the board. He was also a member of the board of trustees at American University, Washington, DC. Beyer was also the founding managing principal for AGB Institutional Strategies.
The business model for higher education is under severe stress.
Making decisions on long-term strategy—such as how and when to establish a build, buy, or affiliate strategy
—
is critical
to mitigate risk and enhance competitiveness. AGB's Mergers and Affiliations (M&A) practice area is exclusively focused on assisting our members for long-term prosperity and is the strategic M&A leader in higher education.
Contact AGB.
To learn how AGB Consulting's assessment and development services can benefit your institution, please contact 202-776-0865 or consulting@AGB.org. Or use this contact form: