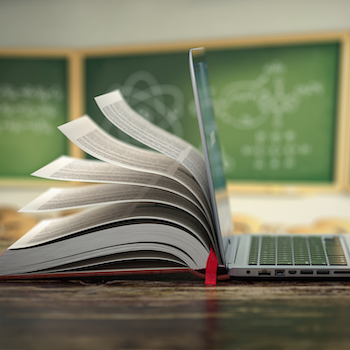 This blog post is provided by AGB's Sustaining Sponsor, Baker Tilly.
It's no secret that applying to a top college is difficult and competitive. Prospective students – and their families – are facing increasing pressure when it comes to gaining admission to their university of choice. Allegations related to the ongoing college admissions scandal are examples of the lengths individuals will go to gain admission to their college or university of choice and highlights the reputational and legal risks for higher education institutions.
An admissions related incident not only can lead to embarrassing media attention and severe legal repercussions, but can result in a number of inadvertent consequences. One example is the implication from reporting falsified admissions data: reporting falsified data to external agencies can result in removal from rankings and/or guide books as well as loss of accreditation and federal funding.
Any situation which serves to erode trust of the public, funders and regulators is one that should be avoided. The AGB 2018 Trustee Index shows an increasing amount of trustees who believe that public's perceptions of higher education is already negative. Due to the admissions scandal, further scrutiny regarding admissions practices should be anticipated.
So how can an institution mitigate admissions risk, avoid reputational and legal damages and stay committed to its mission and values?
Addressing admissions risks requires collaboration between a number of units and individuals. Institutions should clearly define an enrollment management plan from recruitment through admission and including the financial aid award process. To effectively identify and manage risks, institutions must be aware of all aspects involved in the enrollment management lifecycle including key players, critical decision points/signoffs and required communication protocols.
Ten questions to ask when evaluating admissions and enrollment practices
The admissions process is a critical element of every institution's strategic and operational success. Board members should hold management accountable to ensure an effective process is in place that manages and mitigates admissions risks while adding value to the institution. When evaluating admissions and enrollment practices, board members should collaborate with their presidents and ask:
Do we have a formal structure to ensure ethical values and promote integrity?
What are our greatest admissions risks? Are controls in place to mitigate or address these risks?
How are processes for special applicants, such as athletes and children of donors, reviewed and monitored?
Who is involved in our admissions process? Are staffing levels adequate and are all staff members trained?
How are admissions and enrollment processes established and evaluated?
What are our admissions requirements? How is it tracked?
Do we have sufficient controls for admission approvals?
What systems support our enrollment management processes?
What areas of our institution could be impacted by admissions improprieties?
Do we clearly define responsibility and oversight for admissions related risks at both the institutional management and board governance levels?
Opinions expressed in AGB blogs are those of the authors and not necessarily those of the institutions that employ them or of AGB.
Share on LinkedIn