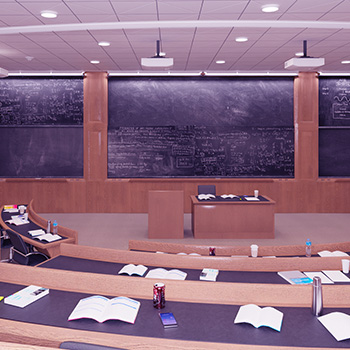 You are viewing the Institution version of this CEO Update. Institutionally Related Foundation and System versions are also available.
As you prepare for your institution's next board meeting to assess progress toward your strategic priorities, I ask you to consider the board's role in evaluating policies and practices that influence retention of your most important assets—faculty and staff.
Boards should understand higher education's talent and employment trends and their impacts on the enterprise.
Employment trends link directly to your strategic priorities. They signal a meaningful realignment in higher education as an employer.
The data: A summer 2022 CUPA-HR survey found that out of 3,815 higher education staff members surveyed from 949 institutions, almost 60 percent said they were very likely, likely, or somewhat likely to look for new employment opportunities in the next year.
The top reasons for leaving? Roughly 76 percent said the need for increased salaries. Almost 43 percent said the opportunity to work remotely. Almost 32 percent said a more flexible schedule.
The signs are murkier for faculty. Another survey from Cengage found that 26 percent of responding faculty were dissatisfied with their jobs, and 70 percent of them had considered finding a new job.
Faculty and staff from marginalized communities are facing additional challenges. Institutional and systemic racism, gender discrimination, and more contribute to heightened turnover.
This is an alarming trend for higher education. As part of their fiduciary responsibilities for ensuring long-term institutional vitality, strategic boards should consider employment trends through an enterprise risk lens and an equitable student success lens.
Strategy, not management: Boards should seek to understand how strategies and policies affect employee turnover at a high level and should not encroach on management's prerogative for day-to-day administration.
The board advantage: Board members often hail from outside higher education and can offer innovative ideas and suggestions for strengthening the enterprise that may not be known to staff.
Go deeper: Experts will discuss the board's role in overseeing talent acquisition and retention at the 2023 National Conference on Trusteeship, April 2–4 in San Diego.
The board has a special responsibility for the chief executive. As I mentioned in my June 2022 monthly communication, presidential succession planning is one of the board's most critical responsibilities.
More often, chief executives are leaving earlier than ever before, and it is up to the board to ensure that the institution can continue to thrive among leadership changes.
The bottom line: Declining retention rates of faculty and staff highlight the need for strategic transformation in higher education. Determining how to address employee needs while remaining focused on student success and institutional vitality is part of today's challenges.
Strategic Questions
Questions for Board and Committee Chairs
How can board members share ideas and suggestions for addressing employee turnover concerns while appreciating the differences between higher education and other sectors?
What specific decisions should the board be making related to strategic priorities, as opposed to management, and how do members address those decisions during the board meeting?
Questions for Board Members
What is the effect of employee turnover on meeting strategic priorities?
How can the board apply an equity and inclusion lens to its decisions around employment strategies?
What are your institution's tenure policies? What is the value of tenure and what strategic changes may need to occur to protect higher education and institutional vitality?
What impact does adding or removing tenured or adjunct faculty have on the budget and on efforts to strengthen equitable student success?
Questions for Chief Executives and Leadership Team Members
What data can you present to the board so members can offer strategic advice on employee trends?
How do you help the board draw the line between strategy and management?
New webinars: I also want to call your attention to two upcoming webinars that I am hosting this month. I hope you will consider joining me for these important (and informative) conversations.
As always, thank you for your leadership, insights, and foresight to bolster the long-term vitality of your institution. Higher education needs the best of the best, and your contributions will improve your students' lives for years to come.
Until next month,
Henry
Share on LinkedIn