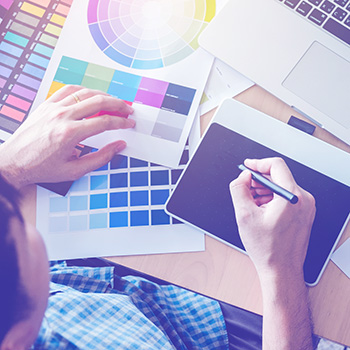 A great board of directors can have a large, positive impact on the higher education institution it serves. But it's essential to ensure the right people are present at the boardroom table from the outset.
Achieving this balance requires organizations to consistently track and analyze skills, diversity, and term limits. This can be daunting, especially for boards that rely on inefficient, time-consuming processes.
A growing number of higher education boards and committees use technology to better keep track of key board member data points to help improve board composition and succession planning practices.
Recently, I talked with Martyn Chapman, AGB OnBoard governance expert and chief product officer, about the importance of tracking key metrics—and how to streamline board practices.
The discussion spanned topics including:
Simple and effective diversity tracking and reporting
Roles and terms tracking that go beyond an Excel file
Skills tracking and how it helps ensure the right people are in the right seats
Higher Education Moves at a Fast Pace—and Board Members Must Keep Up
It's no secret that higher education is vastly different from corporate markets. Board members must keep up with the rapid pace of change.
"Because of that pace of change, there's a greater need to record and better manage information and create a better experience for board members as they're onboarding to the main board, as well as committees," Chapman said.
Chapman emphasized that director orientation isn't a one-time event. Rather, it's an ongoing effort. "It's important to ensure those board members are fully supported," Chapman said. "You must make sure those board members are fully engaged and you can get the most out of them during their term."
The Role of the Board Has Expanded, Requiring a Different Approach to Collaboration
Today, the scope of a board's work is changing across all industries and sectors. Higher education is no exception.
"Academic institutions have always had rigorous standards," Chapman said. "Today, the role of the board at these institutions is expanding, with a whole new range of topics [board members] need to consider."
Some of these topics include:
Cyber risk
Artificial intelligence
Human capital management
Diversity
Climate
Risk and strategy formation
"Boards have more information they need to keep on top of, and there are big gaps between meetings," Chapman said. "Organizations must ensure there's a way to effectively get information to boards between these meetings.
Yet, many boards continue to rely on paper-based processes, such as printing and mailing board packets. Others have started emailing board packets or building homegrown portals. While digital, these processes still aren't efficient. I recounted a discussion I had with a client who had started sending board materials via email. They told me, "Even though we're sending out PDFs digitally, it doesn't feel like we're digital."
According to Chapman, boards must focus on two things:
Governance operations—How do you ensure the board is fully informed to exercise its duties in the best possible way?
Board experience—How do you create the best, most professional experience for the board as a team?
"Receiving loads of things by email isn't the best, most professional experience. There are also concerns about security," Chapman explained.
Boards need a single point of truth. They should be able to access everything they need in a couple of taps of a screen—instead of the stress of combing through emails.
A single point of truth empowers board members to spend more time on actual board work. One client told me, "I'm looking forward to actually working on the things that matter."
Efficient Diversity Tracking Is Imperative
Diversity is a growing priority on boards across all industries—including higher education. Some boards are required to provide demographic information for their directors. Others must supply this information to qualify for grants.
"There is a trend toward being able to report on this information and provide it to stakeholders," Chapman said.
Boards need an efficient way to track demographic data—and be able to respond to on-demand requests for reports. Yet, many continue to rely on Excel files.
A more effective and efficient option is to leverage a portal like AGB OnBoard, which allows organizations to easily and securely track demographic information, including:
Gender
Age
Race
Ethnicity
LGBTQ+ status
Veteran status
Disability
With AGB OnBoard, directors self-declare rather than having someone identify those attributes on their behalf.
"Organizations can easily determine what the board looks like and how that has changed over time," Chapman said.
Tracking diversity may be a requirement for some boards. But even beyond that, tracking this information allows boards to identify gaps. That way, when seats open up, boards can look to fill those gaps.
Tracking Board Composition Ensures the Right People Are in the Right Seats
It's essential to ensure the board has the right skills to meet the needs of the organization, both today and in the future. According to Chapman, boards must track three topics to ensure the right people are in the right seats:
1. Diversity
2. Skills
3. Role on the board
"When you bring all of that together, you have a really good picture of the board," he said.
This is good for modeling purposes. When someone is leaving the board, the organization can identify what diversity and skills it is losing—and then recruit accordingly.
While ongoing tracking is necessary, it's not always easy. "Due to turnover, this can be difficult to track," Chapman added.
A dedicated board portal like AGB OnBoard can ensure these key factors are tracked—and can be accessed at any time. Being able to capture this information is big. What's even bigger is being able to see the landscape of what's coming.
Matt Maxwell is a senior consultant at AGB OnBoard. He has worked with OnBoard for over a decade, including roles in business development, and he helped initiate the AGB-OnBoard partnership.
Share on LinkedIn