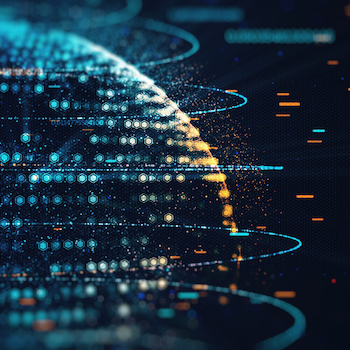 Unprecedented levels of board engagement present challenges to and successes in shared governance, reported members of AGB's Council of Board Professionals at their October 2020 meeting. Amid a pandemic, the switch to virtual engagement has resulted in full attendance at board meetings for many institutions and underscored the need for tightened meeting management and increased communication.
Board professionals discussed solutions for how best to manage meetings and to balance the focus of boards on the crisis at hand while also moving forward on long-range strategic institutional plans.
Conversations at the council meeting last month centered around board engagement, structuring and running board meetings, and the work of the board professional in a pandemic.
Liberated by Zoom
With the opportunity to gather key individuals more easily, many institutions reported 100 percent attendance at virtual board meetings and a greater level of engagement. For many, virtual meetings reduce the formality of in-person meetings and at some institutions, board members now ask more questions and are having more robust conversations in the online format. As one council attendee put it, "People feel liberated by Zoom."
Their engagement reaches beyond the virtual boardroom: Trustees reached out to help bring students back to the United States after they were stranded abroad in March. Other institutions reported trustees emeriti, especially those who'd recently become emerita members, becoming more involved and asking what they can do to help. Their involvement after the end of their service helps set an example for new board members. And board members are taking a more active advocacy role on behalf of diversity, equity, and inclusion, with trustees encouraging their institutions to ask their vendors to reflect the community in their values and hiring practices.
Students have become more engaged in board meetings in a virtual environment, and engagement extends beyond the campus—public institutions with open meetings report more community members submitting comments during board meetings.
The Tactical is Strategic
"Noses in, fingers out" is AGB's unofficial mantra of board engagement—the board's role is to oversee the execution of strategies and policy development without crossing the line into the tactical micromanagement of day-to-day operations. But as Raina Rose Tagle, who leads Baker Tilly's firmwide risk, internal audit, and cybersecurity practice, noted at the meeting, "the tactical is now strategic," referring to decisions about refunds and reopening plans.
How can board professionals and institutions effectively manage meetings to keep boards focused on both short- and long-term goals? More than ever, agenda setting is critical to keep a good flow and optimize time. Council meeting attendees suggested setting limits on discussing current crisis situations and then remaining steady on strategic items and normal reporting during board meetings to keep board members focused on what matters most. "You can't just do COVID," noted a council member.
Board professionals noted success with keeping the conversation more strategic than tactical. Coming to meetings with well-developed plans helps boards prioritize rather than get into the weeds and moves discussions along. Starting from a developed plan allows for substantive discussion on goals, rather than questions and conversations about the tactical. One institution came to its board with Boolean logic for how they would handle particular scenarios, presenting not just a Plan A, but Plans B, C, D, and E to play out multiple situations and outcomes. This approach built trust and let the board focus on providing support to the administration and to strategic priorities for the institution.
Constant Contact
Communication is key to supporting an institution's board in a crisis, and COVID-19 has presented the need for heightened and sequenced communication with board members. Board professionals reported they were talking with members more often, using multiple channels of communication including calls, text, and email.
"Curveballs pop up at all hours every day," said one board professional, "and we have to be nimbler now than we ever have been in our careers or our lives."
AGB thanks our partner Baker Tilly for its support of the Council of Board Professionals.
---
Barbara McCuen Jones is the director of digital solutions for AGB.
Share on LinkedIn