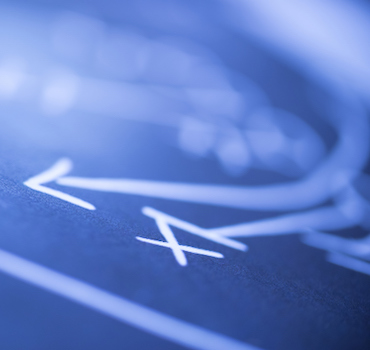 As foundation boards seek to align the foundation's work with the strategic priorities of its related institution, engage in fundraising, provide financial oversight, and diligently steward philanthropic assets, identifying and hiring the right talent to lead and execute the foundation's activities is vitally important.
Today's foundation and advancement leaders must possess a multi-faceted skill set that might include, depending on the foundation and specific position, principal gifts experience, comprehensive campaigns, alumni relations, advancement services and infrastructure, gift acceptance and receipting, endowment services and stewardship, investment portfolio management, real estate and entrepreneurial ventures, marketing and communications, foundation boards and governance issues, and talent acquisition and retention.
In addition, in light of the evolving nature of foundation and advancement work due to the global pandemic, today's foundation and advancement leaders must be able to engage alumni, donors, community members, corporations and foundations, and others effectively via virtual platforms; resourceful in light of tighter budgets; and effective at providing leadership, direction, and motivation for remote and/or geographically dispersed teams. In addition, today's leaders also must be flexible and able to pivot, creative and innovative, effective communicators, politically savvy, data-driven strategists and decision makers, and possess business acumen, among other qualifications and attributes.
Following are some strategies to facilitate the building of pools of diverse, highly qualified candidates:
Develop a Compelling Job Description or Profile
A well written job description or profile that clearly describes the position and responsibilities, the required qualifications and preferred attributes and experiences, the foundation/advancement office, the related university, and the community is critical. Discussing the opportunities and challenges of the position, as well as key priorities, further helps candidates to fully understand the role. Importantly, the description or profile should also help interested individuals to develop an appreciation for what is compelling about working at your particular foundation.
Leverage the Campus Community      
The position can be posted on the foundation's and university's website and social media, with an invitation to the community to share it. Provide a mechanism for anonymous recommendations and referrals.
Diverse Candidates
Diverse teams are known to be stronger and more innovative. The foundation can make diversity a requirement for the candidate pool, recognizing diversity comprehensively as encompassing race, ethnicity, gender identification, sexual orientation, veteran status, disability, socioeconomic status, and other dimensions. The foundation can seek nominations from individuals at organizations that champion the advancement of current and future leaders from underrepresented groups, such as the CASE Multicultural Advancement Professionals Network and others.
Develop and Maintain a List of Individuals at Other Institutions and Organizations
Foundations can benefit from developing a list of individuals in similar positions at foundations or universities in the region or at peer or aspirational institutions, as well as at organizations in the area where the individuals might have transferable skills. Notice of new opportunities can then be shared with this list. If possible, a dedicated recruiter or HR professional could be tasked with building relationships with and proactive recruitment of these potential candidates.
Cast a Wide Net
Casting a wide net in the foundation's recruiting efforts can help to identify candidates whose primary experience is in the corporate sector, in other not-for-profit organizations, or in public service, and whose skills, background, and related experience match those in the leadership profile or job description.
Develop a Student/Recent Graduate Pipeline
The foundation can introduce students to philanthropy and the foundation/advancement office through internships and other career exposure opportunities, as well as engage students (as paid workers or volunteer ambassadors) for fundraising activities and events. The foundation can consider recruiting recent graduates for entry level/junior positions who may not be thinking about a career with a foundation or in advancement but may want to serve their alma mater.
Advertising
Advertising in position-specific websites and publications, such as the Chronicle of Philanthropy, Council for Advancement and Support of Education, Association of Fundraising Professionals, Council on Foundations, African American Development Officers, Women in Development NY, Philanthropy Northwest, and others can serve to make the broader market aware of an opportunity as well as indicate the foundation's interest in recruiting diverse candidates.
Retain a Search Firm
For leadership searches and senior positions that are more difficult to recruit for, the foundation might consider retaining a search firm with significant experience in foundation and advancement searches. Such a firm will have the knowledge, professional capability, resources, market intelligence, database, and network to identify and recruit candidates whose backgrounds and experience most closely match those sought. Keeping in mind that highly qualified and successful individuals are likely engaged in their work and not looking for a new opportunities, a search firm can add significant value to  recruitment efforts through its robust and focused engagement of passive candidates. A search firm that has a reputation for excellence and confidentiality will be able to engage these candidates in conversation and foster their interest. In addition, a search firm's expertise will be instrumental in helping the foundation to assess the candidates' qualifications, experiences, and accomplishments, including demonstrated leadership.
The ability to offer the most competitive compensation your foundation's budget allows for also is  something to be considered in developing a candidate pool of highly qualified individuals with profiles (i.e., positions held, years of experience, current salary depending on geography/market) that best align with the foundation's talent needs.
With Thanks to AGB Sustaining Champion: AGB Search

Kimberly Templeton
Principal
AGB Search
kimberly.templeton@agbsearch
540.761.9494
---
Kimberly Templeton is a principal of AGB Search.
Opinions expressed in AGB blogs are those of the authors and not necessarily those of the institutions that employ them or of AGB.
Share on LinkedIn