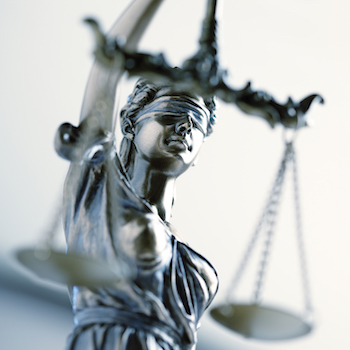 On behalf of AGB, I want you to know how much we value and appreciate your membership and engagement with AGB through your institution. I am also pleased to share a brief summary of our key activities this past year and to announce initiatives for the coming year that are designed to augment AGB's value for your board and you.
The Year in Review
When I began my tenure with AGB one year ago today, I introduced myself via my first monthly CEO Update. In that message I shared my goal of helping board members and senior executives govern their institutions and foundations with knowledge and confidence. To support strategic boards, we expanded the resources, programs, and services included in AGB membership, sharing insights on current and emerging issues facing higher education.
Since then, a global pandemic, widespread protests against racial injustice, an economic downturn, and new government regulations have transformed our environment. In response, AGB quickly pivoted to provide you with new, virtual topic-specific discussion forums, services and resources, and online alternatives to our traditional conferences. We also elevated our advocacy efforts in support of higher education's institutions and foundations.
Strategic governing boards are more critical than ever. Thank you for giving AGB the opportunity to serve you.
Important Announcements for the Year Ahead
I am pleased to share two important announcements about enhanced value we will deliver to our membership over the next year.
Conferences and Programs – Due to the continuation of global health concerns, combined with institutional travel restrictions and financial constraints, AGB will offer all conferences, consulting and search programs, and other board development opportunities virtually through June 2021. We are redesigning all events from the ground up to offer added value including new opportunities for confidential collaboration and networking. Consider these benefits:

Virtual events will allow for greater and more diverse participation. Participants who normally found it difficult to attend a multiday, in-person event can now participate remotely.
There will be opportunities for entire boards and chief executives to come together to learn, engage in discussion, and further their work with a dedicated AGB subject matter expert providing guidance in a confidential environment.
Our virtual conferences will include virtual breakout rooms and exhibit halls for connecting with peers.
Our virtual conferences will enable greater interactivity to engage with speakers throughout the event instead of waiting until the Q&A period.
The virtual format will be more affordable for participants since there will be no expenses associated with food and beverage, travel, or lodging.
You can safely plan your schedule in the future, knowing now how you can participate in the year ahead.

Digital Resources – Building on the wide range of member-exclusive and complimentary services and publications within the recently launched AGB Knowledge Center, we will accelerate the delivery of new multimedia digital resources. These new digital resources will be designed to provide easy-to-consume information to build our members' knowledge of forthcoming board agenda topics and challenges facing their boards, institutions, and foundations. A few examples include:

New Frequently Asked Questions (FAQs) resources on key topics and issues featuring an executive summary of essential subject matter, key questions board members should consider discussing and asking, and access to more resources to bolster their knowledge.
New, additional Governance Briefings to deepen board members' ability to competently discuss topics such as financial literacy and stress testing, academic quality oversight, and mergers and affiliations.
New, sector-specific versions of our digital orientation products to drive efficient and effective onboarding for new trustees.
New, enhanced experiences for our Peer-to-Peer and Ask-the-Expert discussion forums.
A new, enhanced experience of the digital version of Trusteeship magazine.
Please let me know what topics you would like covered as we build out our digital content strategy and plans.
Addressing Social Justice and Current Events
As I close, I want to call your attention to my statement last month regarding AGB's commitment to racial justice. AGB is assessing our internal knowledge, resources, and processes to address current challenges and provide members with the tools they need to promote policies and practices that support racial justice, student success, and fulfillment of mission. We are also reviewing the AGB Board of Directors' Statement on Governing Board Accountability for Campus Climate, Inclusion, and Civility (AGB, 2016) to ensure its currency and relevance for colleges and universities today.
I also want to call your attention to my statement regarding the U.S. Supreme Court's recent DACA decision.
America's colleges and universities have opened doors and minds and provided opportunities for many—and higher education can be an even greater force for good in our nation in the future. As board members, leaders, and educators, we must strive to fulfill this responsibility.
Share on LinkedIn