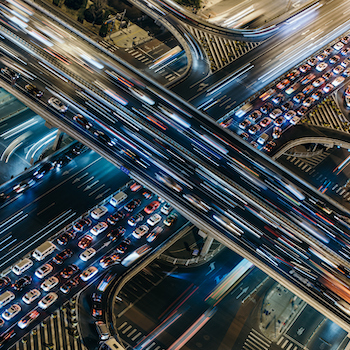 As we face some of the most difficult challenges of our lifetime—a global pandemic and widespread civil unrest across the nation—presidents, boards, and campus communities face some of the most onerous decisions: if, how, and when to begin the next academic year, and when to reopen campuses. There is certainly no shortage of perspectives and rationales to support possible directions, and the purpose of this email is to share some considerations that might contribute to these important and ongoing conversations.
We recently conducted a survey of institution presidents and board chairs about their plans for the fall. The results confirm that there is no clear direction across higher education. Many related issues and decisions are still being deliberated, and there is an understanding that decisions may change as more information unfolds about the pandemic. Presidents and board chairs who responded to our recent survey report:
Plan to open in-person this fall:

Board chairs responded: 45%
Presidents responded: 41%

Plan to open in a hybrid model this fall:

Board chairs responded: 17%
Presidents responded: 29%

Plan to decide later:

Board chairs responded: 28%
Presidents responded: 21%
I had the opportunity to discuss reopening plans during two meetings last week with members of AGB's councils of board chairs and presidents. I heard the term "optionality" used quite frequently, as student, faculty, and staff requirements vary; enrollment strategies vary; academic programs vary; and of course, financial scenarios vary. As such, reopening decisions are incredibly complex and there can't and shouldn't be a one-size-fits-all-approach. Creating new learning environments (in-person or virtually) within the context of the COVID-19 pandemic requires continuous planning, and involves new services such as testing and tracing, classroom and facility spacing/social distancing, and PPE for all constituencies, among others.
These issues, coupled with national and widespread tension related to the inequitable and unjust treatment of black people, will change campus climate conversations about how to ensure healthy and safe environments for all. AGB has a history of encouraging board members to talk about campus climate issues, inclusion, civility, and free speech. We encourage our members to keep race relations as part of these dialogues. AGB stands in solidarity with you, your students, faculty, staff, and broader communities as our nation reels.
Another campus climate consideration that will impact policy decisions leading into the fall revolves around the U.S. Department of Education's new Title IX regulations, which take effect on August 14, 2020. These regulations include new definitions of sexual harassment; expectations to investigate; evidentiary standards; grievance and cross-examination processes; and mediation, resolution, and appeal procedures. Reengineering institutional policies and practices to comply with the new regulations will be a heavy lift and will require considerable resources. View our recent public policy alert on Title IX.
In closing, I ask "What are your North Stars?" regarding decisions for fall 2020? As you strive to create a safe, healthy environment to enhance educational experiences and wellness, I hope that you will consider and rely on the strategic partnership and alliance between your board, president, and other institutional leaders.
I also hope that you will rely on your partnership with AGB. From weekly engagement in webinars; Ask the Expert Q&A sessions; Peer-to-Peer discussions; and blogs, to timely articles and governance publications, our team seeks to support you and the success of your institution and students.
Share on LinkedIn