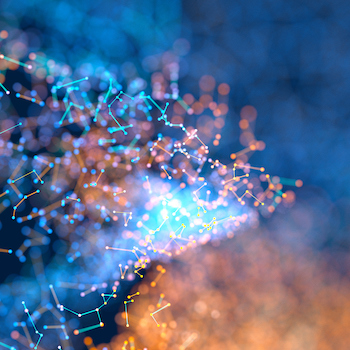 In a dangerous rip tide a swimmer has only one thought: getting back to shore. In the pandemic rip tide every college and university is struggling. Unless they were already operating almost entirely online—as was the University of Phoenix, for example—many must quickly master the difficulties of teaching at a distance or figure out how to mix online or in-person learning without becoming a coronavirus hot spot for students, professors, and administrators alike.
Although the Trump administration quickly backed off its plan to deny visas and force international students to leave the country if their institutions were offering online classes only, colleges and universities could still lose international students en masse due to the shutdown of U.S. consulates that issue visas and also due to parents' financial difficulties and travel hardships.
No one knows when and if things will return to normal. The parlous economy could make college unaffordable for many families for the foreseeable future (although enrollment climbed 15 percent in the Great Recession after the financial collapse a dozen years ago as students sought to improve their skills and employability). Some schools may not make it back to safety. A large majority likely will, but perhaps with lasting stringencies.
Even absent a once-in-a-century calamity, colleges and universities face a sea of difficulties. As noted in Top Strategic Issues for Boards 2020-2021, the Association of Governing Board's fourth biennial report on the major challenges institutional leaders face, a hard road lies ahead. Campus leaders were already grappling with the erosion in public confidence in the value of higher education, spiraling costs, and $1.6 trillion in student debt (which the deep blows to the economy will make even harder to pay off), reduced public support, and intrusive government regulation and interference. In Washington and some state capitals, colleges and universities are treated as just another self-interest sector, not as a fulcrum of social and economic progress.
The brutal police killing of George Floyd in Minneapolis has reawakened the American conscience about racial injustice, inequities, and systemic discrimination. The #BlackLivesMatter protests that erupted in the streets this summer doubtlessly will move to campuses when students return, not just in pressing for removal of statues and names of racists and defenders of slavery, but in demanding greater diversity in hiring and admissions.
The AGB 2020 Trustee Index, a Gallup-conducted survey of trustees' sentiments, found more than 40 percent very concerned about the future of higher education, an extraordinary 14 percent jump above the previous index. It falls on no one more than trustees, in partnership with the college or university president they themselves have chosen, to shape that future. They have a fiduciary responsibility to help govern their institution and safeguard its future. They must help make clear-eyed decisions about what that future should be, even if it means painful changes in priorities and direction. Trustees need to be well schooled in every important aspect of the institution's life and performance, not just finances or fund-raising, but how many students it attracts, how many it keeps and graduates, and whether the job market respects and rewards those who possess that degree.
They also need to devote more time to their duties than the typical 100 hours a year, about half the average for corporate board members. Boards customarily are composed of prominent people, alumni and non-alumni, successful leaders in business and civic life. No one is better positioned to advocate for their college and higher education in general, whether speaking at local luncheons or testifying before state legislatures.
Boards themselves must mirror the diversity America needs now more than ever and they need expertise from outside the C-Suite. When boards themselves are in the news it often means that something has not gone well, as happened over several years at the University of Southern California and resulted in the board reforming itself, including downsizing, imposing term limits, and seeking more diverse members. The driving purpose is to hold the administration more accountable, the chairman said.
Boards cannot let themselves fall out of touch with this generation of students and the challenges they grapple with. College is three times as expensive, after inflation, as it was just a generation or two ago. Many arrive with inadequate preparation and soon drop out, already saddled with loans. Trustees need to find the resources and willpower to turn that dynamic around with resources to remedy deficiencies and keep students on track to graduate.
They must also be able to make cold-eyed assessments of their institution's strengths and weaknesses and, if necessary, consider mergers or other changes to avoid institutional failure.
Even before the pandemic and tighter visa rules, there were clear warning signs that the upward march of international enrollments was over. Public and private institutions that counted on these 1 million students, many paying full tuition, will be hard-pressed to replace them, and the quality of graduate programs in math, science, and engineering could suffer.
No board can foresee every risk, but they can push harder to demand answers to one overarching question: What if?
Christopher Connell, a longtime education writer, authored AGB's Top Strategic Issues for Boards 2020-2021.
Opinions expressed in AGB blogs are those of the authors and not necessarily those of the institutions that employ them or of AGB.
Share on LinkedIn