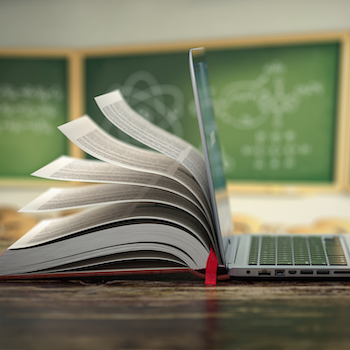 The pressures for higher education to prepare career-ready graduates seems to be more important than ever. Boards of trustees are becoming increasingly aware of the public perception that higher education is not preparing college graduates with skills needed for the modern workforce and are learning more about how graduates can be better prepared for life after college and how institutions can facilitate better preparation with skills that employers want.  
The AGB Council of Board Chairs meeting in November 2021 focused on this issue with presentations from Lynn Pasquerella, the president of the Association of American Colleges and Universities, and Ralph Wolff, a former president and senior advisor for the Quality Assurance Commons.  
According to AAC&U's report How College Contributes to Workforce Success: Employer Views on What Matters Most, in 2020, the skills most valued by employers include (1) the ability to work in teams, (2) critical thinking, (3) an ability to analyze and interpret data, (4) application of knowledge in real-world settings, and (5) digital literacy. For comparison, employers deemed these skills the most valuable just two years earlier in 2018: (1) oral communication, (2) the ability to work in teams, (3) ethical judgment and decision-making, (4) the ability to work independently, and (5) critical thinking/analytical reasoning. 
The AAC&U report presented findings from an online survey that was conducted in October 2020. The respondents included 486 equal numbers of executives and hiring managers making hiring and promotion decisions in U.S. companies of various types and sizes across a wide range of industries. 
The report found that employers value certain mind-sets and personal capacities in college graduates they consider hiring:  
Drive/work ethic (65 percent)

 

Ability to take initiative (63 percent)

 

Self-confidence (62 percent)

 

Persistence (58 percent)

 

Self-awareness (55 percent)

 

Resilience (54 percent)

 

Leadership (54 percent)

 

Connection with workplace (52 percent)

 

Empathy (50 percent)

 

Curiosity for lifelong learning (50 percent)

 
Additionally, employers are much more likely to hire college graduates who have participated in the following activities in their college experience: (1) an internship or apprenticeship, (2) community work with diverse people, (3) a job or work-study, (4) a completion of a portfolio, (5) global learning experiences, (6) work with mentors and  individualized advisors, (7) completion of significant writing assignments, (8) a community-based or service-learning project, (9) research project with faculty, and (10) a comprehensive project in the senior year.  
Pasqueralla notes that there is a desire among employers for students to be able to work across many areas in that there is a demand for greater collaboration and intersection among different fields. "Employers want students who demonstrate proficiencies regarding complete interrelated problems," she says. "And colleges should instill in students the capacity for creative and integrative thinking that transcends disciplinary silos." 
Most students (86 percent) cite that obtaining employment is their primary reason for attending college. However, there seems to be a mismatch of what colleges are producing in terms of employment-ready graduates and what employers think. For example, 92 percent of executives say that soft skills are equal to or more important than hard skills, as reported by the Wall Street Journal. The general consensus among talent professionals is that bad hires typically lack soft skills (according to LinkedIn). The Society of Human Resource Management reports that 70 percent of employers report difficulty hiring graduates with the soft skills they need.  
Ralph Wolff states that specific employability skills that are identified by a survey of employers, called Essential Employability Skills (EEQs) need to be integrated with academic and technical preparation and established as a key outcome of college. 
Some recommendations Wolff has for colleges and universities to establish employability outcomes to increase their competitive edge among other institutions include the following:  
Embed employability skills as an extension of academic skills in curricula (not just workforce programs).

Transform career services to interact with students at the beginning of their study, not just at the end; connect career services with faculty.

Find out where graduates work and learn from employers how well prepared they are. Advisory committees are a start but not enough.

Connect with alumni at the program level to learn how well prepared they were and how to improve the curriculum.

Provide transparent data on each program's website what jobs graduates get, salary ranges 1,3,5 years out, and testimonials on their preparation. Are data disaggregated to see differences between different groups? 

Find out what public data on employability are available on your institution (such as

https://collegescorecard.ed.gov/).

Find out what employability outcomes your institutional research office already collects.

Convene a discussion with key leadership on how to embed employability outcomes as part of all programs, especially in the humanities and social sciences.

Assess the differences in your institution's outcomes for first generation, underserved students, veterans, etc. which research shows are significant.

Work with key leaders to develop a systemic plan for linking faculty with key support services and employers, to create an integrated employability plan across the institution.
Wolff recommends that colleges and universities not separate workforce preparation from academic preparation. In past decades, taking courses in the major field of study seemed almost completely separate from preparing for a career after college, but that model is no longer achieving results that employers want from graduates. Higher education as a whole is slow to change its ways, but this is one area—making career preparation part of the academic experience—that deserves more attention to changes sooner rather than later.  
Ultimately, the pressure of colleges being accountable for preparing students for the workforce after graduation is not going away. Boards of trustees should take a hard look at what their institution is doing to ensure that student success and employability outcomes are at the top of their priority list to remain competitive among other higher education institutions.  
Elena Loveland is the editor in chief of Trusteeship. 
Opinions expressed in AGB blogs are those of the authors and not necessarily those of the institutions that employ them or of AGB.
Share on LinkedIn