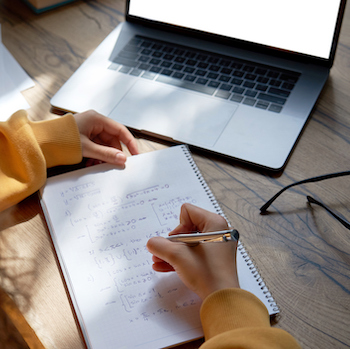 Given that the majority of colleges and universities had to shift to some form of remote and/or online instruction this past spring and many schools will continue to do so during the fall, there is a unique opportunity for institutions individually and as a group to collect large amounts of data to help evaluate and improve their digital learning efforts.
Focus group discussions and surveys will help institutions track and learn from the students and faculty who are engaging in remote, blended, and fully online courses. Data from the spring and summer can help shape plans for the fall depending on an institution's ability to not just collect the data but also carefully review it to find themes in lessons learned.
To do this work well, institutions should understand what themes are salient in sections of the same course and identify if these themes hold true when comparing courses across academic disciplines and departments.
Data points to track can include student satisfaction with:
Faculty engagement and constructive feedback;
Types of technology used to organize and manage the course;
Student support services, such as advising, tutoring, accessibility services, and counseling; and
Access to a computer, internet connectivity, food, and housing.
For faculty, data points to track include:
Access and use of professional development around remote, blended, and online teaching;
Ease of use of institutionally mandated educational technologies such as learning management systems and web conferencing tools; and
Lessons learned in how faculty are teaching and how it is impacting their students.
As institutions gather and evaluate their data, it will become paramount to then plan to use it to make improvements to their digital learning efforts. This work should find ways to collect data as courses are in progress and not just at the end of a quarter or semester in the form of course evaluations—which many people have been skeptical about in terms of their impact on improving teaching quality.
An important aspect of this work is communicating the results to all internal and external constituents. This effort should include regular updates to the campus as well as the communities served by the institution. Constituents need to know not only what data was collected but also the ways the data will be used to make improvements in how digital learning courses are offered. In addition, benchmarking with peer institutions can help institutions confirm the best paths forward for continual improvement. Such collective efforts are needed now more than ever to ensure that the learning experiences we provide, regardless of modality, meet the needs of our various students during the pandemic and beyond.
Blog Series
Related Resources
Fox, K., Bryant, G., Lin, N., Srinivasan, N. (2020, July 8). Time for Class – COVID-19 Edition Part 1: A National Survey of Faculty during COVID-19. Tyton Partners and Every Learner Everywhere.
Lederman, D. (2020, April 8). Evaluating Teaching During the Pandemic. Inside Higher Education.
Means, B., and Neisler, J., with Langer Research Associates. (2020). Suddenly Online: A National Survey of Undergraduates During the COVID-19 Pandemic. San Mateo, CA: Digital Promise.
With Thanks to AGB Sponsor: Six Red Marbles

Kelvin Bentley, PhD
Vice President of Learning Strategy
Six Red Marbles
k.bentley@sixredmarbles.com
Opinions expressed in AGB blogs are those of the authors and not necessarily those of the institutions that employ them or of AGB.
Share on Twitter